Exclusive
Animals! Two Ohio Men Go Ape Wild In X-Rated Beat Down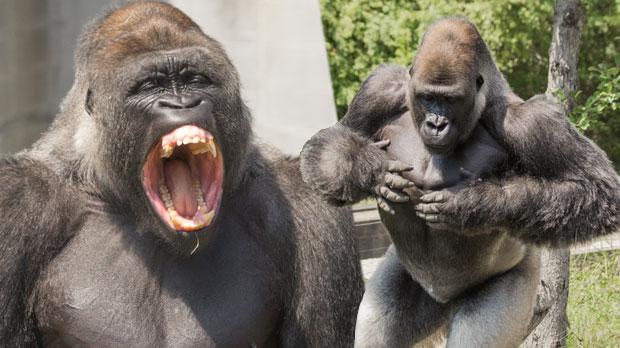 Beastly behavior following an apparent overdose landed an Ohio man behind bars, after police say he masturbated on a sidewalk and acted like a gorilla!
Timothy Cook, 32, was charged with disorderly conduct while intoxicated. The arrest came after a shopping mall incident that featured, read a police report, "two white males running around the lot taking off their clothes, one of the males growling and punching the cement."
Article continues below advertisement
In the frenzy at the Giant Eagle Plaza in Warren, Ohio, "one of the males entered the License Bureau and was waving his arms around. He then exited the business and began masturbating on the sidewalk," noted the police report.
"The License Bureau then locked the doors to the business due to safety concerns," revealed the report.
Cops say they found Cook in the parking lot, "sweating profusely, acting like a 'gorilla,' — squatting on all fours, punching the blacktop and jumping up and down screaming non-coherently."
Cook, of Leavittsburg, Ohio, was detained by police and an ambulance was called. Cops say he did not resist arrest.
When the ambulance arrived he was given medication that would counter a drug overdose and then taken to a hospital. Cook has an outstanding drug possession warrant, said police.
A second man, Osmond LeMasters, 24, of Warren, was also detained on a nearby street. He was charged with disorderly conduct while intoxicated.