Exclusive
Kate Gosselin Writes Letter To Troubled Son Collin: 'You Have Challenged My Authority'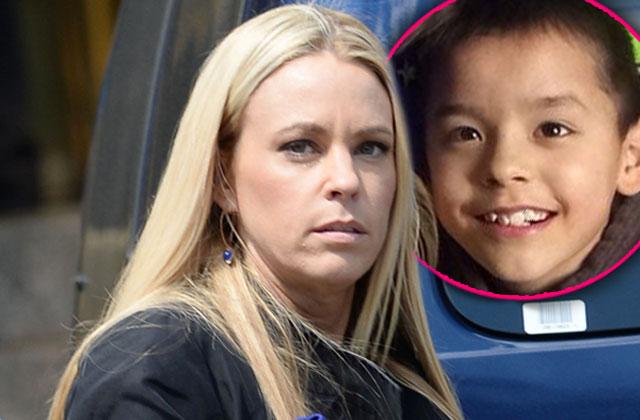 After demonstrating worrisome behavior, Kate Gosselin's son Collin has been placed in a treatment center to deal with his "special needs."
But years before the Kate Plus 8 reality star sent her troubled 12-year-old away from home, she addressed the child's emotional and behavioral issues in a heartbreaking letter published as part of her 2010 book, I Just Want You to Know.
Though she acknowledged Collin's "genius" in math and vocabulary and "sweet" nature, the single mother of eight, 41, soon said he possessed a frustrating rebellious streak.
Article continues below advertisement
"As you have grown, however, I must say you have also challenged my authority greatly," she wrote. "At two and a half, you began testing and trying my parenting at every chance. I called Daddy at work many days crying because you would not obey."
"As you have grown, this fact has not changed. You continue to be determined to do what you want to do, and I continue to try to rein you in."
In the letter, written one year after her nasty divorce from husband Jon, Kate also revealed that the split had harmed her sensitive boy more any of the other seven children.
"I know the recent events in our family structure have greatly upset you, maybe you most of all," she said. "I want you to know that I have made and will continue to make decisions based on what I believe is best for you and your brothers and sisters. These changes, I realize, are still painful and hurt a lot."
She ended by claiming there was a "special place" in her heart for him.
Despite Kate's determination to control her difficult son, Collin has been living in a treatment facility two hours away from the family's Pennsylvania home for at least a month, RadarOnline.com exclusively revealed late last month.