JonBenét Ramsey Killing — Possible Suspect REVEALED!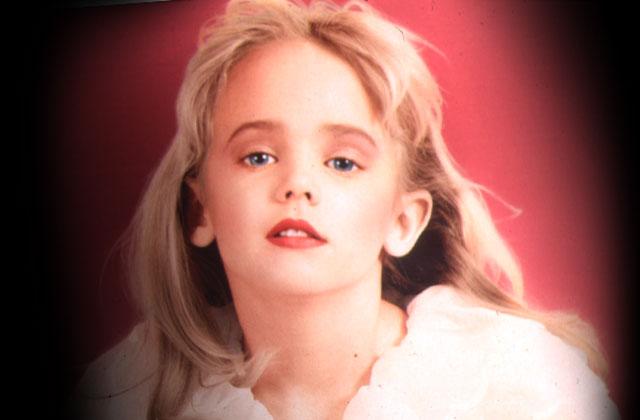 CBS' JonBenét Ramsey docuseries boasts answers on a possible murder suspect in the highly publicized case from 1996, but so far, viewers aren't totally convinced of the show's findings.
The Case of: JonBenét Ramsey, which employed a team of experts including retired FBI agent and profiler Jim Clemente; forensic scientist Dr. Henry Lee; former chief investigator for the District Attorney in Boulder, Colo., James Kolar; forensic pathologist Dr. Werner Spitz; retired FBI supervisory special agent and forensic linguistic profiler James Fitzgerald; former New Scotland Yard criminal behavioral analyst Laura Richards and retired FBI supervisory special agent and statement analyst Stan Burke, concluded that her brother, Burke Ramsey may very well have killed JonBenét.
Article continues below advertisement
But according to the team, the then six-year-old's death was likely an accident that occurred during a "retaliation" act Burke, 9 at the time, carried out for something that happened earlier that day.
The documentary series also purported that parents John and Patsy Ramsey later obstructed evidence the case, faking a ransom-murder scene to cover-up their son's horrific misdeed.
Of course, shortly after the final segment aired, Twitter erupted with many doubts.
Watch The Video On RadarOnline
"CBS is realllllllly reaching with this JonBenet 'doc,'" one user tweeted, while another joked, "I'm on http://CBS.com right now and I can't tell if I'm watching the JonBenet documentary or the new Kevin James sitcom."
Indeed, a disclaimer noted at the end that the theory is not proven and Burke Ramsey responded with the following statement:
In May of 1999, the Boulder District Attorney and the Boulder Police Department publicly confirmed that Burke Ramsey was not a suspect or even a possible suspect. Any statement conveying that this young man was involved in the brutal murder of his sister - his life's best friend - is unquestionable false and defamatory. Conveying this false accusation for TV ratings is unconscionable and will result in litigation in the future as it has in the past. There is no legitimate journalistic or First Amendment value in broadcasting false accusations against Burke.
For a new take on the case, tune into Investigation Discovery network's three-night series, JonBenét: An American Murder Mystery, which originally aired Monday, September 12 at 10 p.m. ET.
We pay for juicy info! Do you have a story for RadarOnline.com? Email us at tips@radaronline.com, or call us at (866) ON-RADAR (667-2327) any time, day or night.