Exclusive
Can't Move On! Jennifer Aniston & Justin Theroux Clash Over His Ex-Girlfriend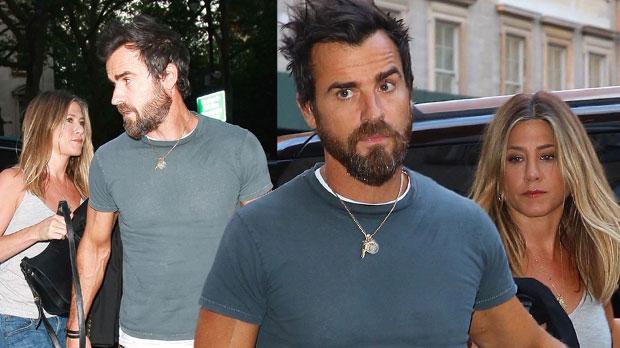 RadarOnline.com has exclusively learned that Jennifer Aniston and Justin Theroux are at each other's throats again — this time over where to purchase a holiday home!
"Jen isn't a big fan of Hawaii, she only went there because Justin begged her," an insider explained. "He still owns his place on Kauai's north shore and feels like it's paradise there, but she finds the place boring."
The true reason Aniston has a problem with her husband's secret escape may have more to do with Theroux's ex-flame than the slow pace of the island.
Article continues below advertisement
"Not only is it too rustic for her tastes, it's also synonymous with his time with Heidi Bivens," revealed the source of Theroux's 40-year-old former girlfriend of 14 years, who he dumped to get with Aniston.
"Jen hates that," said the source, adding the 47-year-old actress' plan to force Theroux, 45, to instead "buy a property in Mexico" — her favorite destination, has backfired.
"Justin's snobby about Mexico and is refusing to do any house hunting in Cabo, even though Jen's been on him about this for months," said the source. "It's a real issue that's caused a ton of fights."