Huma Abedin Planned To Ditch Anthony Weiner Before Sexting Nightmare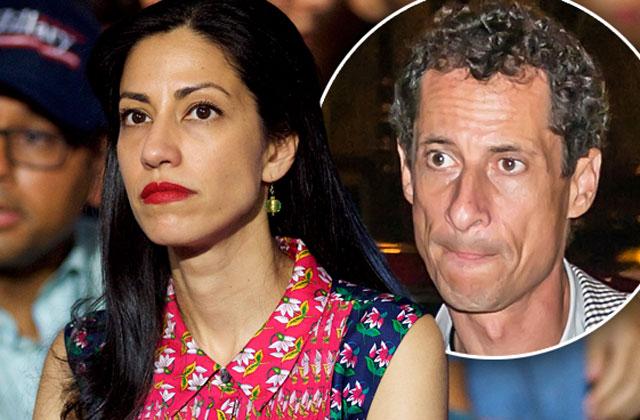 Yet again Huma Abdein had to relive the humiliation caused by her husband Anthony Weiner's sexting scandals, but their marriage was done before the latest embarrassment broke.
"Their marriage was already over, but she was waiting until after the election to do anything about it," a close-to-Clinton-camp source told the New York Post.
Once the latest scandal of how Weiner was sexting with his 4-year-old son by his side broke, it was the last straw.
Article continues below advertisement
"The New York Post's story meant she had to take immediate action and rip the Band-Aid off," the source continued.
Abedin officially called it quits with her 51-year-old husband earlier this week.
"After long and painful consideration and work on my marriage, I have made the decision to separate from my husband," she said in a statement.
The top Clinton aide has stayed out of the spotlight, avoiding her boss's latest Hamptons' fundraisers in order to spend more time with her son.
"Anthony and I remain devoted to doing what is best for our son, who is the light of our life," she added. "During this difficult time, I ask for respect for our privacy," Abedin said.
Meanwhile, Weiner is currently being investigated by child protective services and allegedly received a job offer from Porn.com.
"Anthony Weiner's most recent series of 'sextings' have made it quite clear that he suffers from sex addiction," the site's VP, Charles Anderson, said on Thursday, according to the New York Post. "As is often the case with addiction, his life has been turned upside down. His marriage has ended and he has lost his job at NY 1."
"Porn.com takes sex addiction very seriously and we realize Mr. Weiner is in a very bad place," Anderson continued. "He must feel very alone, except for the nameless women he has been sending the now infamous 'crotch shots.'"