Gretchen Carlson Settles Sexual Harassment Case Against Roger Ailes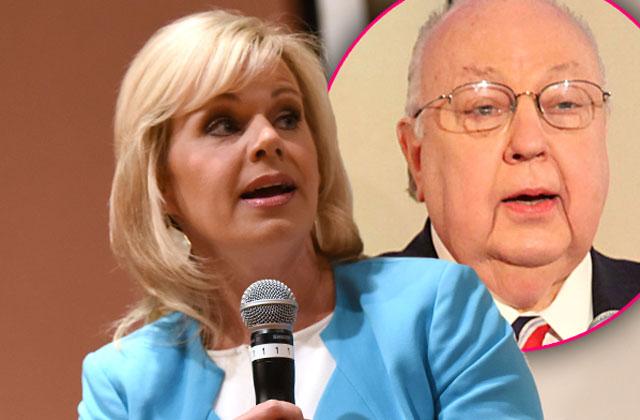 On behalf of Roger Ailes, Fox network settled Gretchen Carlson's sexual harassment lawsuit for a whopping $20 million, RadarOnline.com has learned.
According to Vanity Fair, the company is also expected to issue a public apology to the former Fox News host.
"21st Century Fox is pleased to announce that it has settled Gretchen Carlson's lawsuit," the network wrote in an official statement. "During her tenure at Fox News, Gretchen exhibited the highest standards of journalism and professionalism. She developed a loyal audience and was a daily source of information for many Americans. We are proud that she was part of the Fox News team. We sincerely regret and apologize for the fact that Gretchen was not treated with the respect and dignity that she and all of our colleagues deserve."
Article continues below advertisement
Carlson released her own statement as well.
"I am gratified that 21st Century Fox took decisive action after I filed my Complaint. I'm ready to move on to the next chapter of my life in which I will redouble my efforts to empower women in the workplace," Carlson wrote on her website this morning. "I want to thank all the brave women who came forward to tell their own stories and the many people across the country who embraced and supported me in their #StandWithGretchen. All women deserve a dignified and respectful workplace."
As RadarOnline.com previously reported, the 50-year-old claimed in court documents that Ailes, 76, allegedly "injected sexual and/or sexist comments" on numerous occasions with her and attempted to make "sexual advances by various means."
"I just wanted to stand up for myself, first and foremost. And I wanted to stand up for other women who maybe faced similar circumstances," she told The New York Times last month.
Article continues below advertisement
As for her years with the network's morning show Fox & Friends, where she worked from 2006 to 2013, Carlson revealed that it was a difficult experience.
"Everyone knew how powerful Roger Ailes was. I certainly felt intimidated by that," she said, adding, "The culture of Fox & Friends was intimidating to me."
Carlson was fired from the show in 2013 and was moved to a mid-afternoon time slot. In May 2016, she was terminated from the network altogether.
Meanwhile, more than 20 women have come forward with sexual harassment allegations against Ailes, one being Fox host Andrea Tantaros. Ailes has strongly and repeatedly denied all claims.