Exclusive
Broke Gay Bachelor? Robert Sepulveda Evicted From NYC Apartment Before Escort Scandal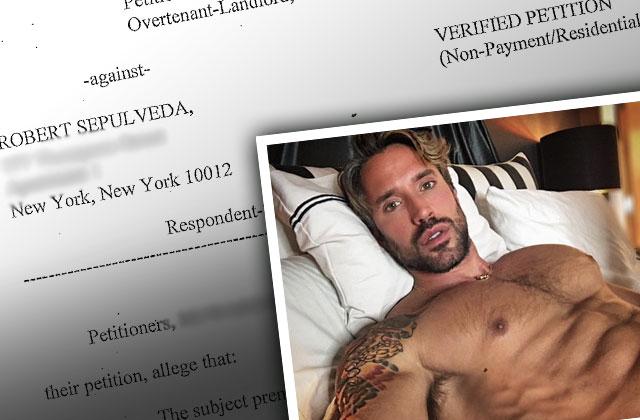 Finding Prince Charming star Robert Sepulveda has admitted to escorting as a poverty-stricken college student, years before he became a successful interior designer, activist and philanthropist.
But the sexy reality star, dubbed the "gay bachelor," has had serious financial problems much more recently than his time as a student.
Sepulveda, 33, was served with eviction papers in 2013 after failing to pay at least three months of rent for his one-bedroom New York City apartment, RadarOnline.com can exclusively reveal.
Article continues below advertisement
According to City of New York Civil Court documents obtained by Radar, Sepulveda's landlord filed a petition against the former model on December 19, 2012, claiming he had failed to pay his $2,200 a month rent in October, November and December of that year.
The furious landlord insisted he had "demanded" the pay in person for the space in New York's posh Soho neighborhood to no avail.
When Sepulveda neglected to respond to the petition, a judge ordered in favor of the plaintiff on March 5, 2013.
An eviction warrant was issued to the city marshal days later.
The court claims there are no records indicating that the hunk paid off his rent debts last minute in order to remain in the apartment.
Sepulveda's show, hosted by Lance Bass, premiered last night.
Logo has not responded to Radar's request for comment.