Exclusive
Never-Before-Seen FBI Files: Scientology's Sordid Connection To Guns, Drugs & Hookers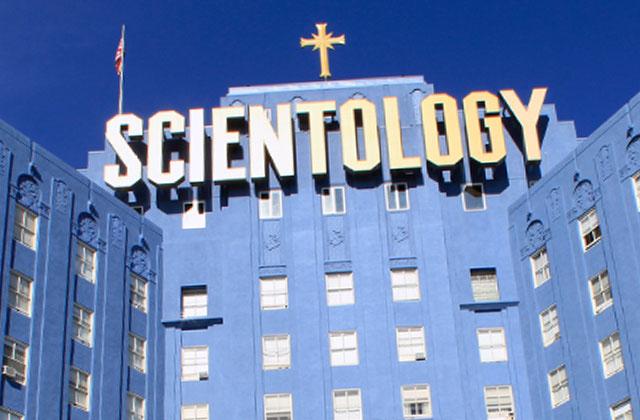 Scientology's sordid connection to guns, prostitution and bizarre sexcapades is exposed in chilling confidential FBI files baring the sinful secrets of the powerful family controlling the controversial cult!
In a blockbuster world exclusive, RadarOnline.com rips the lid off the twisted double life of Scientology boss David Miscavige's big brother, Ronald Jr., who was a ranking officer in the church's inner circle, which includes Hollywood icons Tom Cruise, John Travolta and Kirstie Alley.
Article continues below advertisement
Ronald, who belonged to Scientology's elite Sea Org, paid thousands for sex and hired hookers more than 30 times over a two-month rampage that came crashing down with a secret arrest by the FBI.
Federal investigators compiled a massive dossier on the 58-year-old perv, detailing a series of increasingly troubling encounters, including: Asking a prostitute to stop at a McDonald's and bring him a breakfast muffin to snack on during a motel tryst, texting erotic comments to a pay-to-play sex worker, offering a hooker a date at a shooting range — so she could practice with a pistol, hiring heroin addicts to perform sex acts and cutting himself on a needle in a fleabag flophouse!
Although Ronald claimed he fled Scientology over the sinister and oppressive grip his kid brother holds on the organization, David insisted he "dismissed" his sibling from the organization for "unethical behavior" 16 years ago.
"Mr. Miscavige is not in contact with his brother," a spokesperson told RadarOnline.com.
But Ronald has been in contact with a slew of hookers, the FBI dossier revealed.
He paid working gals — whose identities were redacted for legal reasons — $150 to $200 for sex services in the Hampton, Va., area, according to the FBI.
Article continues below advertisement
Under questioning in February 2012, Ronald admitted hiring women for "massages" at various low-priced Savannah Suites and Super 8 motels. He also confessed to researching a sex hook-up website — to employ topless models.
But asked if he had sex with the women, he told lawman Richard Van Riper he wanted to answer truthfully, but "was afraid of getting into trouble," the documents reveal.
Ronald confirmed he'd sent a text message to a prostitute asking her to buy condoms before arriving for their rendezvous!
Days after Ronald was grilled, a hooker identified him as her client, the FBI said. The prostitute noted he treated her well and "was very generous with his money."
Text messages show he even loaned her cash to pay her car insurance bills.
Based on the mountains of embarrassing evidence, cops moved in and Ronald was arrested for solicitation of prostitution after a six-month probe, RadarOnline.com has confirmed.
He was fingerprinted, and while agents searched his cell phone, a password-protected photo was discovered showing prostitutes known to law enforcement.
Ronald had three hearings in court and plead guilty — before the case was suddenly dismissed. He now works as a manager for a real estate company in Williamsburg, Va.