Exclusive
Does Abby Know? 'Dance Moms' Star Once Arrested For Delivery & Possession Of Heroin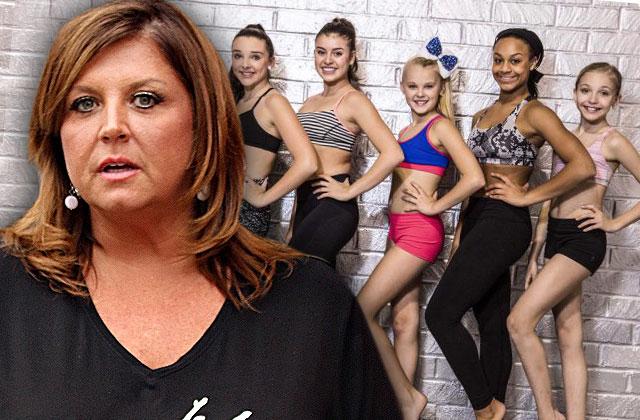 From drug dealer to dance mom! Abby Lee Miller won't be the first Dance Moms star to serve a lengthy prison sentence, as RadarOnline.com has obtained exclusive documents revealing mini competition team mom Sari Lopez was once behind bars for delivery and possession of heroin, and theft.
According to court documents obtained from the Cowlitz Superior Court in Washington, a confidential informant under the direction of the Longview Police Street Crimes Unit made a controlled purchase of heroin on May 22, 2003 from the then-boyfriend of Lopez, who went by the last name Diseth-Clarke at the time. She was sitting in the passenger seat when the transaction was made.
Article continues below advertisement
On May 27 of the same year, Lopez was the one who sold the drug to the undercover officer.
"Diseth-Clarke arrived at the parking lot approximately twenty minutes after the informant had ordered the eight ball of heroin from her boyfriend," the report read. "Diseth-Clarke sold the informant 1.8 grams gross weight of heroin for $70 U.S. currency."
For the third purchase on June 20, her boyfriend was the one who weighed the heroin and made the transaction in her presence.
For the final transaction on July 11, Lopez was on her way to meet with the confidential informant when she was pulled over for a suspended license. She was arrested for driving with a suspended license and the prior heroin deliveries.
"During a search of Diseth-Clarke's vehicle, Detective Milosevich located a purse containing identification for Diseth-Clarke," the report read. "The purse also contained checks, a Visa credit card, and a driver's license belonging to another woman."
Article continues below advertisement
Det. Milosevich discovered the items found in her purse were reported stolen on July 9, 2003.
"Deputy Ullmann transported Clarke to the jail for booking," the papers read. "Clarke was searched by jail personnel. During the search, a brown substance in plastic wrap was found concealed on Clarke's person. The substance tested positive for heroin and weighed 3.2 grams gross weight."
Lopez was charged with two counts of violation uniform controlled substances act for dealing and possessing heroin, and one count of possessing stolen property in the second degree.
The mother of dancer Areana pled guilty to the charges on July 25, 2003.
She was sentenced to 33 months in prison and an additional 33 months in community custody.
While in community custody, Lopez was ordered to "undergo and successfully complete a substance abuse treatment program approved by the division of alcohol and substance abuse of the Department of Social and Health Services."
She was also required to "undergo urinalysis or other testing to monitor drug-free status."
Article continues below advertisement
In addition, she was ordered to pay $2,920.50 in fees, perform community service work, report to a directed community corrections officer, devote time to specific employment or training and stay out of areas designated by the judge.
Miller could face a similar fate, as she pled guilty in June to one count of not reporting an international monetary transaction and one count of concealing bankruptcy assets.
She could serve up to 30 months in prison.
Are you shocked by the Dance Moms heroin scandal? Tell us in the comments.
We pay for juicy info! Do you have a story for RadarOnline.com? Email us at tips@radaronline.com, or call us at 800-344-9598 any time, day or night.