Justice Is Served! Court Issues Bombshell Ruling In Abby Lee Miller Fraud Case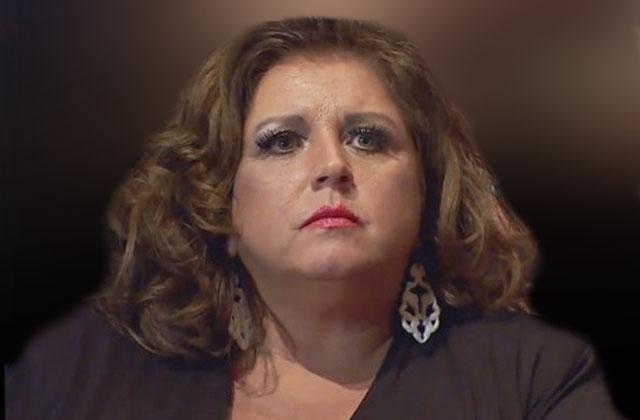 Dance Moms star Abby Lee Miller is looking at a lengthy jail sentence and a possible $5 million fine for her fraud case, but she won't face the music just yet. RadarOnline.com has learned that the judge in her case just handed down a shocking ruling for the legally challenged reality star.
Miller, who just admitted that she was "scared to death" about her guilty plea for fraud and violating currency reporting laws, was scheduled to be sentenced on October 22, 2016.
Article continues below advertisement
However, a new judge on the case, Chief Judge Joy Flowers Conti, has postponed her sentencing for an additional 45 days, according to Deadline Hollywood.
On Tuesday, a sobbing Miller said that she has few friends as she faces potential prison time.
"My support system used to be the moms on Dance Moms, but not anymore," Miller said in an interview with the podcast Allegedly with Theo Von and Matthew Cole Weiss.
Miller struck a deal with prosecutors on June 1, 2016, but the Judge ruled that her actual punishment will be doled out at the end of the year.
"Upon consideration of the Joint Motion for Continuance of Sentencing Hearing filed by the United States of America and Defendant Abigale Lee Miller, it is hereby ORDERED, ADJUDGED and DECREED that said Motion is GRANTED," the court documents dated August 26, 2016 stated. "It is further hereby ORDERED that sentencing of Defendant Abigale Lee Miller shall occur on December 2, 2016, at 1:00 P.M."
Article continues below advertisement
Miller was busted when she filed for bankruptcy. Her judge in those proceedings, Thomas Agresti, happened to catch her on television and questioned her finances after seeing her promoting her vast entertainment empire.
A tearful Miller tried to explain her illegal actions away during the podcast interview, saying, "I hope to be an example to others of what happens if you do not truly pay attention to your finances."
What kind of sentence do you think the judge should give Abby? Sound off in comments below.