Exclusive
Christy's Secret Pain: 'Little Women' Star Has Been Estranged From Teen Son For Two Years!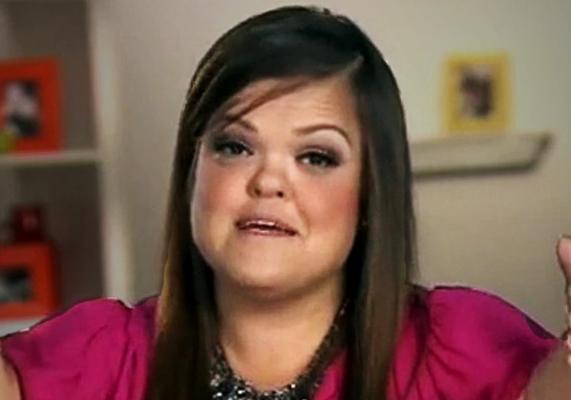 On the last episode of Little Women: LA, Terra Jole dropped a major bombshell about her nemesis, Christy McGinity Gibel: She has a secret son!
Sadly, Gibel and her son are estranged, Jole said. Though the mother of Autumn, 16, implied that she and her son had made up, sources exclusively tell RadarOnline.com that the two are still on the outs— and explain why the nasty family feud began.
"It all started when her son's girlfriend started to talk s*** about the family and Christy in particular," the insider says, adding that the boy is Gibel's first born. "Her son took his girlfriend's side instead of protecting his mom."
Article continues below advertisement
In response, the headstrong reality star, 39, kicked him out of the southern California home she shares with husband Todd and her daughter.
"They haven't seen each other in almost two years," the source reveals.
Despite the sad estrangement, Gibel is very close to Autumn, she recently told Radar.
She homeschools the teen, and has been caring for her following multiple hospitalizations for thyroid problems and a ruptured cyst.