Ghostly! Tupac Resurfaces In SHOCKING New Pic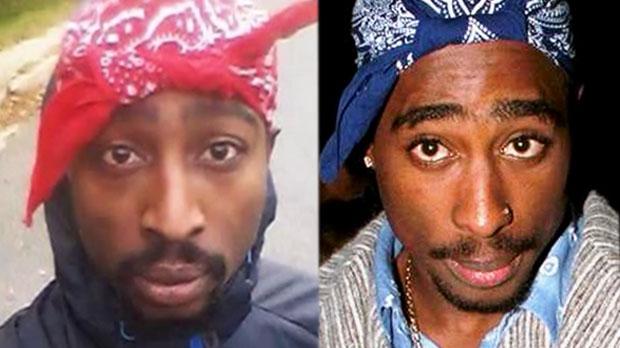 Tupac Shakur may be alive after all, RadarOnline.com has learned.
A fan posted a shocking video on YouTube claiming that the rapper was alive, and included a stunning selfie for proof.
"Did you saw this - it is Tupac guys 100 per cent same eyebrows and lips (sic)," the video mastermind claimed.
Shakur was fatally shot on September 7, 1996 in Las Vegas - but fans have long claimed that he did not actually die at 25 years old.
Article continues below advertisement
But now, "Hit 'Em Up" fans aren't believing the conspiracy theory as easily.
"I know everyone wants him to come back but he is dead," one person wrote on the YouTube page.
"Anybody who claims this guy is still alive is a...idiot," another wrote. "You can't hide in todays electronic day and age...stop drinking the conspiracy kool-aid you half-wits (sic)."
Watch the video, and tell us what you think in the comments!