Ex-Scientologist: Tom Cruise Is 'A Narcissist, Insecure, & Babyish!'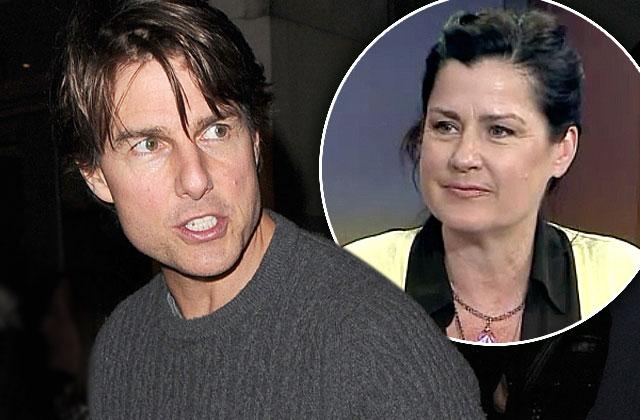 The number one rule of Scientology? Don't cross Tom Cruise! That's the claim of actress Cathy Schenkelberg, who says she was blacklisted from the church after unwittingly insulting the actor.
Schenkelberg told RadarOnline.com that she was summoned for an audition at the church's Celebrity Center in Los Angeles — an audition she now believes was a test to see if she might be a suitable girlfriend for Cruise.
Article continues below advertisement
"I went into the room and just like any audition, the camera starts rolling. It was fine, the first few questions and then asked me what do I think of Tom Cruise," she told Radar. "I shoot from the hip – I'm a Midwest girl, I'm from a huge family and I just went, 'Ugh, I don't like him. I'm not a fan. Risky Business is OK and I was really upset that he and Nicole broke up. I really liked her and kind of find him to be a bit of a narcissist, insecure, kind of babyish.' I don't know … I spewed it out.'"
"I knew him from the church," she said. But after confessing her true feelings, she claims she was shunned.
"It was like the room emptied. As a person you want to feel a part of the group and here I am in Scientology," she said. "I buy a package to sit at a table to donate to a betterment group and I get asked to be moved from the table because he's there ands he's a big celebrity."
"So I kind of got a bitter taste in my mouth and other people can say 'Oh she's just a disgruntled, failed actress' but I wasn't," she insisted. "I was a girl who thought I was helping mankind and contributing to Scientology and its health groups but now I have to leave? I'm not a big celebrity but I did pay for it."
Article continues below advertisement
The once-thriving voiceover actress, who says she spent more than $1 million on classes, was reduced to living out of her car after leaving the controversial religion in 2009.
"I lost my home, I lost my 401K, my IRA, my equity, everything! I'm on food stamps and I'm told I'm a degraded being," Schenkelberg told Radar. "All this time I was so young and now, almost two decades later, I can't get back the time. It hurts more than the million dollars."
Now, however, she has now found success with her one-woman comedy show, "Shake My Cans," which rips the religion.
Schenkender insists she's done holding back.
"It's my story. You took 20 years of my life and a million dollars – leave me alone," she said. "I gave you that, now let me heal in my own way."
A rep for the church did not respond to Radar's request for comment.