Shannen Doherty Thanks Her Mom For 'Strong' Support Through Cancer Battle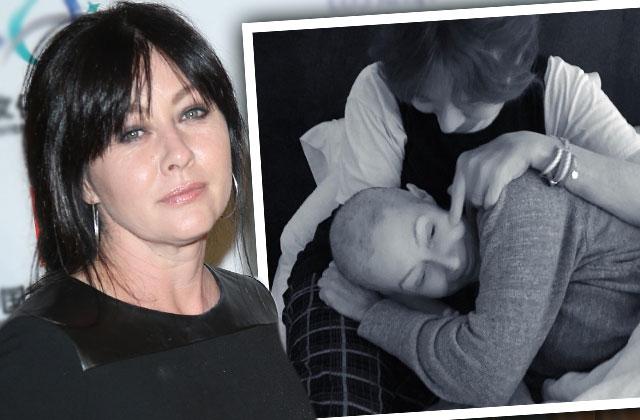 As Shannen Doherty's breast cancer battle continues, the actress took some time to thank her supportive mother on Instagram.
"Sometimes there's nothing like a mothers love to help get you thru," she wrote alongside a photo of the pair on Saturday. "Thank you mom for always being there and being so strong for me. I love you. #mamarosa #cancersucks #fightlikeagirl."
Doherty told PEOPLE magazine last August that she was "currently undergoing treatment" in her battle with the disease.
Article continues below advertisement
A year later, she shaved her head, sharing photos with fans.
The actress, who played Brenda Walsh on Beverly Hills, 90210, has proven her resilience despite a tragic transformation.