Plastic Surgery, An Abortion & Anorexia! Naya Rivera Reveals Big Secrets In New Book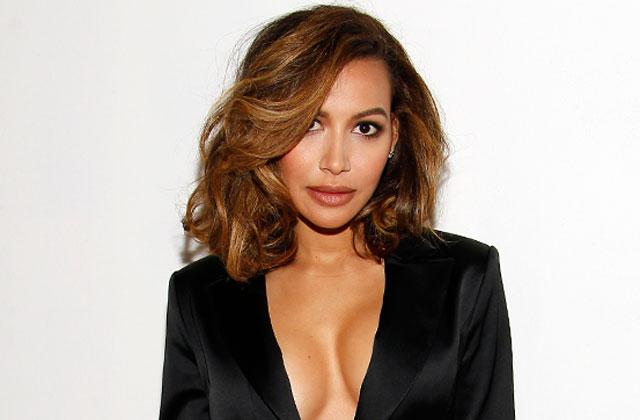 In her new memoir, Sorry Not Sorry, Naya Rivera reveals new secrets from her past that you've never heard before.
"I've done a lot of living," the actress told PEOPLE magazine in an interview about the book. "I'm a 79-year-old trapped in a 29-year-old's body."
Before she was a star on Glee, Rivera confessed that she was just a normal teenage girl struggling with body issues, as well as a fairly serious eating disorder.
Article continues below advertisement
"By the time I was a sophomore, I started feeling that what had begun as a game had maybe gone too far. I just avoided food at all costs," she writes in Sorry Not Sorry. "If my mom had packed a lunch for me, I'd either trash it or find some excuse to give it away."
"I was so young and it just seemed to be the norm. Everyone was going through similar stuff," Rivera later told people of the experience. "I had no way of knowing if I was going through it worse. I was juggling my feelings and it makes me sad that there are girls still going through that 15 years after I went through it."
Though she managed to overcome her eating disorder by the end of high school, Rivera admits that she still struggled with body image issues. At 18, the star opted to get breast implants.
"My new boobs were a confidence thing, not a sexual thing," she said. "I'd never even taken my top off for a guy. I hadn't had many opportunities to do so, but if I had, my bra was always stuffed with napkins."
"People have a lot of opinions about plastic surgery, but more than ten years after I got my boobs, they still make me happy when I look in the mirror," she added.
Article continues below advertisement
Of course, Rivera's struggles were far from over. In 2010, she discovered that she was pregnant with actor Ryan Dorsey's child only weeks after breaking up with him to focus on her career.
The Devious Maids actress didn't tell her future husband of her decision to get an abortion — or the pregnancy at all — at the time.
Interestingly, the pair got married in 2014, and share an 11-month-old son together.
"It was very scary to open up about everything," says Rivera. "It's not something a lot of people talk about, but I think they should. I know some people might read it and say, 'What the Hell?' But I hope someone out there gets something out of it."
Sorry Not Sorry is on sale September 13.