Exclusive
Jacko's Death Doc On The Loose! Dr. Murray's Secret Plan To Practice Again REVEALED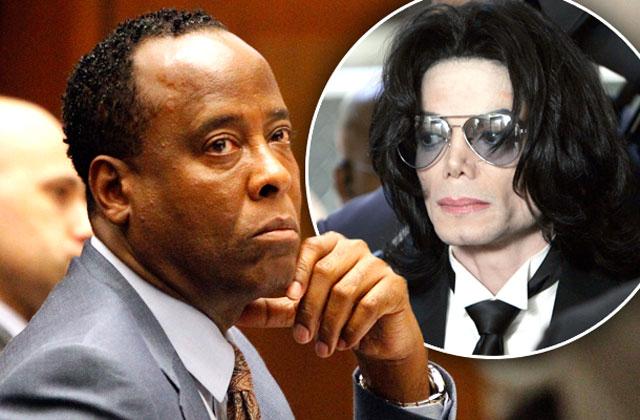 Now that Dr. Conrad Murray is out of jail, he's ready to see patients again!
Michael Jackson's personal physician revealed to RadarOnline.com exclusively that intends to apply for reinstatement of his medical licenses — and wants to practice again!
"I have not started," he said of the application process, noting that he "will do so in the short interim."
"I definitely will practice medicine again," Murray explained. "I do want to and I will. But the question is whether or not I'll practice medicine in the United States again. For me I think not."
Article continues below advertisement
Murray, 63, opened a private cardiology practice in 1999, and was slated to be the tragic singer's personal doctor for the This Is It tour.
He met Jackson when the singer contacted him to treat one of his children for an unknown medical condition, and the two became fast friends as he supplied Jackson with drugs.
Murray was convicted of involuntary manslaughter in relation to Jackson's death in 2009 for administering a fatal dose of propofol. He served two years of a four-year sentence as a result.
"I have never had a public reprimand, discipline or problem with my medical board or any strike or any medical malpractice accusation — not one thing against me until this false allegation," he said of the conviction.
"For over 20 years, I have practiced taking care of the most critically ill patients and saving their lives," Murray told RadarOnline.com. "You can go to my patients for their testimony."
Murray revealed to RadarOnline.com that he knows he'll be faced to harsh criticism — but he's not worried.
"Many will talk but many are not even qualified to finish high school," he said.
"I am a doctor," Murray affirmed. "No one can ever take that away from me. You can restrict my license, so I am not able to practice but you can't change who I am. I have earned my degree."