Exclusive
Jacko Rape Case Bombshell: Alleged Victim Wade Robson Is 'At Risk' Of Suicide!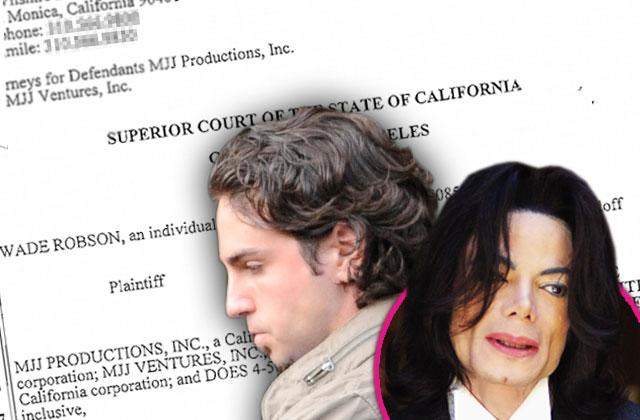 Michael Jackson's alleged child rape victim, Wade Robson, could be ready to kill himself over what happened to him years ago, RadarOnline.com has learned.
Robson's attorneys made the bombshell claim repeatedly in new court documents filed in his molestation case against Jackson's production companies. (Robson had initially sued Jackson's estate, but that claim was thrown out in 2015 over statute of limitations concerns.)
Article continues below advertisement
A trial is scheduled in the new case next spring, but Jackson's attorneys recently filed documents demanding that they be able to take Robson's deposition on August 24. Jackson's team says it's just too soon.
"The Plaintiff is a victim of sexual abuse, and has a family history of suicide," Robson's attorneys warned.
"As has been seen in our firm's experience in representing sexual abuse victims over the past decades, abuse victims are at an elevated risk of committing suicide … this is not a risk that is taken lightly."
Robson "may not be actively suicidal," they admitted, but said "obtaining his testimony at the earliest possible time is imperative in this litigation, in order to preserve his testimony …"
They continued to insist he has a "heightened suicidality risk" because "suicidality is present" in his family, and he "has lost an immediate family member to suicide."
Taking his deposition as soon as possible, would be "a precautionary measure," they insisted.
Article continues below advertisement
He said he suppressed the memories for year and only recently remembered them through therapy.
He had previously denied that Jackson molested him, during Jackson's 2005 trial against Neverland visitor Gavin Arvizo. Jackson's estate has denied the latest allegations.