While Malia Obama Parties, Sister Sasha Slaves Away At Summer Job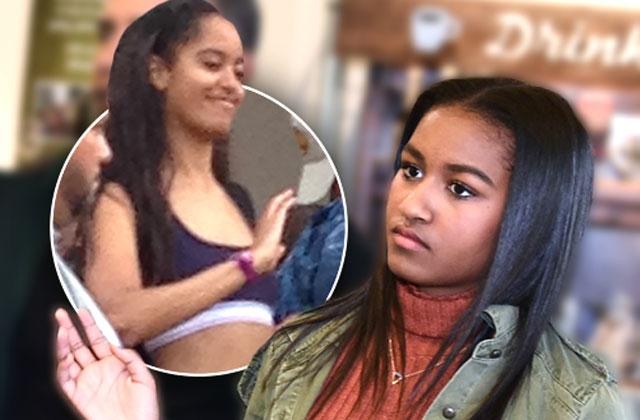 As Malia Obama shakes her booty at Lollapalooza, little sister Sasha has been working away at a seafood restaurant in Martha's Vineyard.
According to the Boston Herald, the 15-year-old has been working the morning shift at Nancy's, a fried-fish eatery, surrounded by Secret Service agents, of course.
"We were wondering why there were six people helping this girl, but then we found out who it was," an employee said, reports Page Six.
Article continues below advertisement
Page Six reported that the Obama family will be vacationing in Martha's Vineyard starting next week. Since then, rumors have swirled among local residents that Sasha's job is "punishment" or "a humbling real-life experience" for the teen.
Malia, on the other hand, worked on the set of Girls with Lena Dunham last summer.
Do you think Sasha's job is some form of punishment from her parents? Let us know in the comments below!