Watch Malia Obama Expose Her Butt & Twerk At Lollapalooza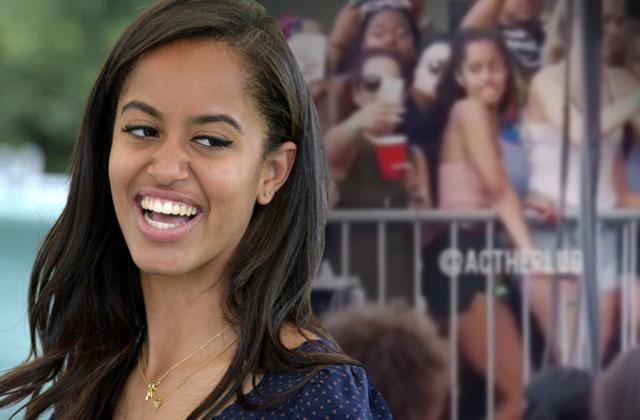 Wild child! Malia Obama is spending her last months of White House living doing plenty of partying.
The 18-year-old was spotted getting her groove on at Lollapalooza for the second time this weekend — and this go-around was much more risqué than the last !
Malia was spotted through the crowd at the music festival, dancing provocatively with some friends.
She even lifted up her shorts to reveal her booty in the process!
Article continues below advertisement
Do you think President Obama's daughter is headed for disaster? Let us know in the comments below!