'Little Women' Hate Scandal! Briana's Husband Matt Caught On Camera Spewing Nasty Slurs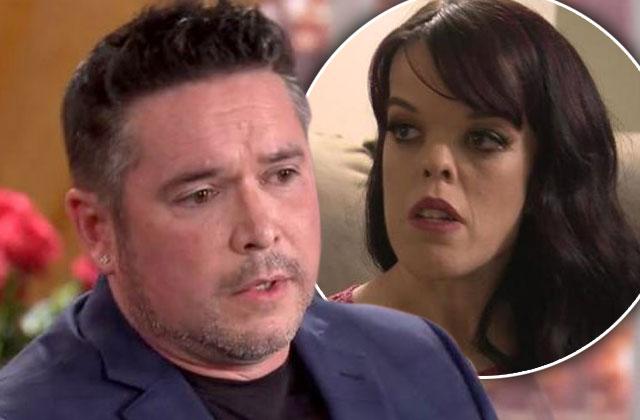 This time, Little Women: LA star Matt Grundhoffer has gone too far.
On last night's episode of the Lifetime hit, spitfire Terra Jole, 36, revealed that frenemy Briana Renee's husband insulted her with a hateful word during last season's cast reunion filming.
"He brought disrespect to a whole new level," she recollected to the cameras while reminiscing about Grundhoffer's most despicable behavior yet.
Article continues below advertisement
Of course, the reality star's words were caught on tape.
The show exposed footage of the anger management-challenged father of two, 39, flipping out after Jole and pal Tonya Banks accused him of sexting women behind Renee's back earlier this year.
"They ain't got no class, man," the furious Grundhoffer said. "I don't need to listen to you two little Oomps!"
According to Jolie, he was referring to the tiny fantastical beings from Roald Dahl's children's book Charlie and the Chocolate Factory— an obvious insult to little people Jole and Banks.
"Being called little Oomp is super degrading, and I'll probably never forgive Matt for that," Jole said after the clip.
The slur was especially cruel, as Grundhoffer's wife Renee, 36, is also a little person. (She has stuck by his side through his admitted infidelities and terrifying tantrums.)
Despite the incident, Jole decided to attend Renee's upcoming baby shower.
"Matt doesn't speak for Briana," she explained.
Should Terra cut ties with Briana? Sound off in the comments.