Exclusive
'Baby Killer!' Lacey Spears Claims Fellow Prisoners Torment Her, Dump Salt In Her Food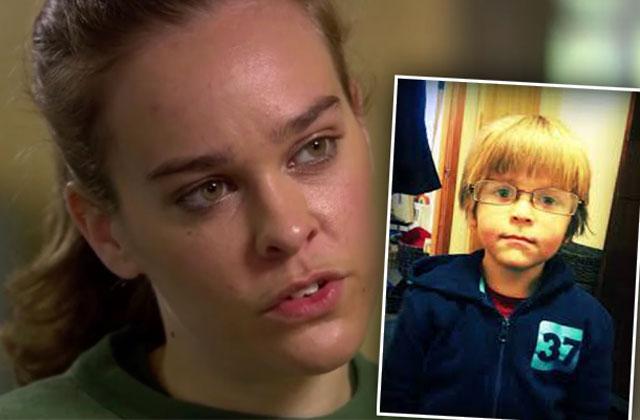 More than a year after Lacey Spears began serving time for murdering her young son, the disgraced mommy blogger is claiming fellow inmates bully her on a daily basis, RadarOnline.com can exclusively reveal.
In a prison interview with John Glatt for the author's upcoming book, My Sweet Angel, the 28-year-old jailbird complained about her "brutal" experience behind bars.
"It's been brutal here. Crimes involving children are considered the worst here," she said. "I hear them talking behind my back, calling me 'baby killer,' 'child killer,' and 'mother of the year.' But I know it's not who I am."
Article continues below advertisement
The suspected Munchausen by proxy sufferer, who fatally poisoned her 5-year-old, Garnett, with table salt in a sick attempt for sympathy, said she declined an invitation to go into protective custody, as she would be forced to spend 23 hours a day in complete solitude.
"It's been very hard, adjusting to being here," Spears continued. "You always have to look behind your back, and I don't trust anyone. I don't have any friends, but I have people to talk to."
The inmates are so angry with her unspeakable crimes, kitchen workers have been dumping salt on her food, her sister told Glatt.
"When she walked through the line and it would be her turn to pick up the tray someone would put salt packets over her meal and then hand the tray to her," Rebecca Spears claimed.
Though she was found guilty of the crime in a court trial, Spears maintains she's innocent of killing her little boy on January 23, 2014.
"I didn't hurt him," she said earlier this year on CBS News' 48 Hours. "I never poisoned him with salt."
In a bizarre turn, Spears has instead pointed the finger at the New York hospital that attempted to save the tiny victim.