Mommy Blogger Lacey Spears Found Guilty In Son's Salt Poisoning Death That Was 'Nothing Short Of Torture'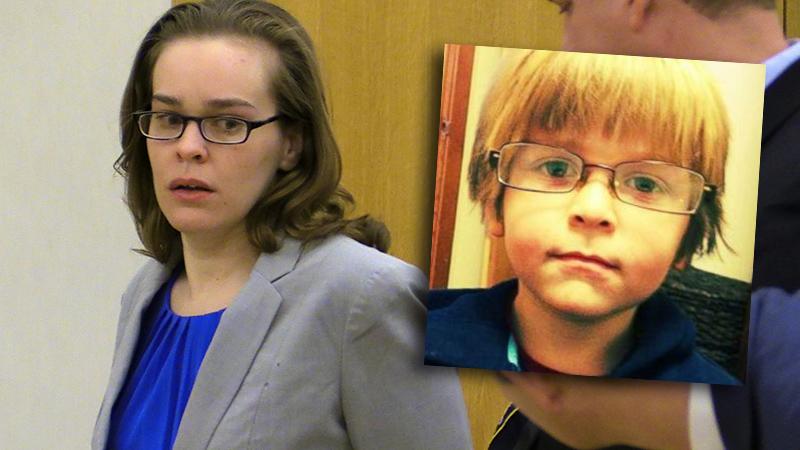 After deliberating for three days, a jury has found mommy blogger Lacey Spears guilty of second-degree murder in the fatal sodium poisoning of her 5-year-old son, Garnett-Paul Spears.
As RadarOnline.com reported, Spears was very active on social media in the days leading up to the Garnett-Paul's death, chronicling his declining health in great detail. According to prosecuting lawyers, the boy's sodium levels rose to a dangerous level with no medical explanation. His condition worsened to a swollen brain, seizures and, ultimately, death.
Article continues below advertisement
The single mother, who moved from Chestnut Ridge, New York, to Kentucky after her son passed away, reportedly administered toxic levels of salt through a feeding tube. Evidence in the case also showed that she had researched "dangers of high sodium" several days before Garnett-Paul was admitted to hospital.
"The motive is bizarre, the motive is scary, but it exists," Assistant District Attorney Patricia Murphy, who called Spears' involvement "nothing short of torture," stated in her closing arguments last week. "She apparently craved the attention of her family, her friends, her co-workers and most particularly the medical profession."
Murphy claimed that 27-year-old Spears killed her son because she worried he would eventually reveal that she was the one making him sick.
Spears' will face the judge on April 8 for her sentencing, which could run anywhere from 15 years to life behind bars.