Mommy Blogger Lacey Spears Searched Suicide Methods Days After Being Accused Of Killing Her Son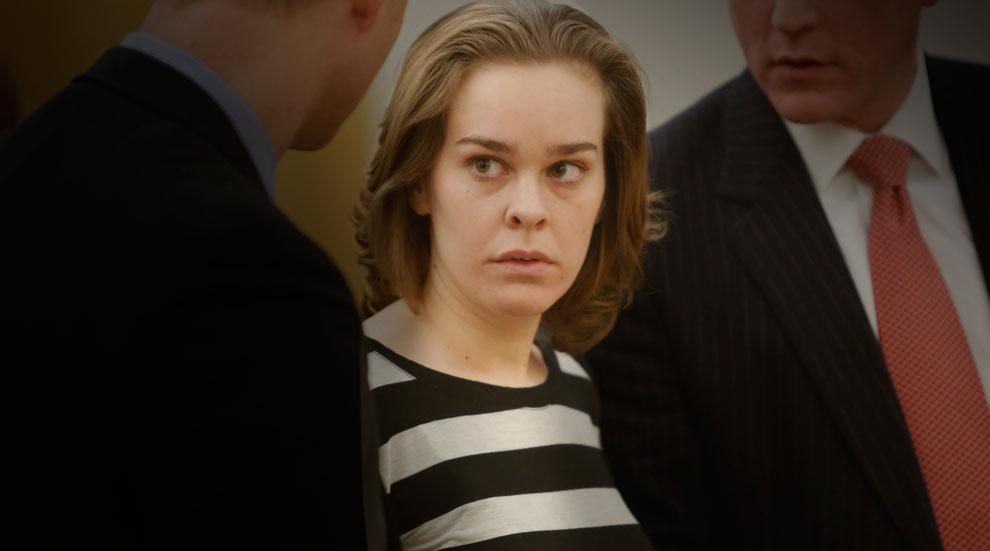 Lacey Spears, a "mommy" blogger, was charged with depraved murder and manslaughter in the death of her five-year-old son, Garnett-Paul Spears, last year. The young mother had been accused of poisoning her son with salt.
In recent days, developments in the investigation seem to confirm her guilt. New evidence taken from her cell phone records reveals that Spears searched for information on suicide methods in the days following the boy's death.
Article continues below advertisement
Records show Spears searched "overdose on sleeping pills" on Google and even inquired if pills would be sufficient for an overdose.
In the days leading up to her son's death, Spears was very active on social media, chronicling Garnett's declining health in great detail.
According to prosecuting lawyers, the boy's sodium levels rose to a dangerous level with no medical explanation. Ultimately, his condition worsened to a swollen brain, seizures and ultimately death.
Reports claim that the single mother had administered the salt through a feeding tube. Evidence also shows that Spears had researched "dangers of high sodium" several days before Garnett was admitted to hospital.
In light of these findings, Spears' cellphone activity in the days surrounding Garrett's death will be included as evidence in the trail.