Exclusive
Banished! Kim & Kanye Declare Entire Family Must Shun Taylor Swift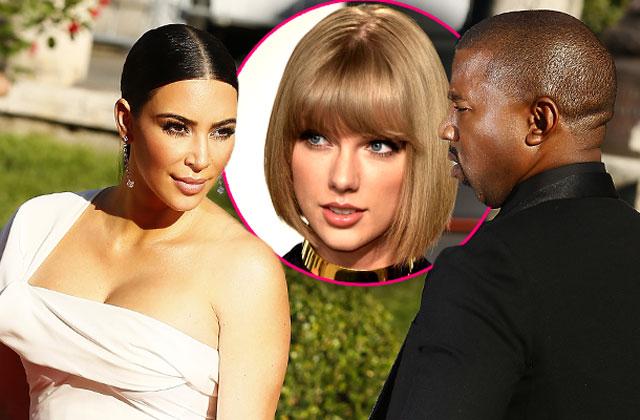 RadarOnline.com has learned Kim Kardashian and Kanye West are bringing their nasty battle with Taylor Swift to the home front! The reality-rapper duo is so intent on banishing the pop singer from their world that they've issued a blanket-wide ban on all members of the family from playing her music.
"This happened after Kim and North were at a recent playdate at Kourtney's with Penelope, when the girls asked to listen to Taylor Swift," a family insider told Radar.
Article continues below advertisement
"Kim tore into Kourtney for playing Taylor's songs to the girls and told her she should be more loyal."
Since then, Kardashian and her husband have declared all Swift's music forbidden within the family's presence.
Now Kardashian is on the hunt to find her daughter North and her sister's girl Penelope a new idol so they can forget she ever existed.
"Kim and Kanye are so proud of taking down this pop diva — the woman who took on Apple and won," said the insider, "so they'll be damned before they give that treacherous woman time or a dime."