Exclusive
Domestic Violence Drama! Kelly Dodd's Ex Once Arrested For Battery — 'He Hit Me'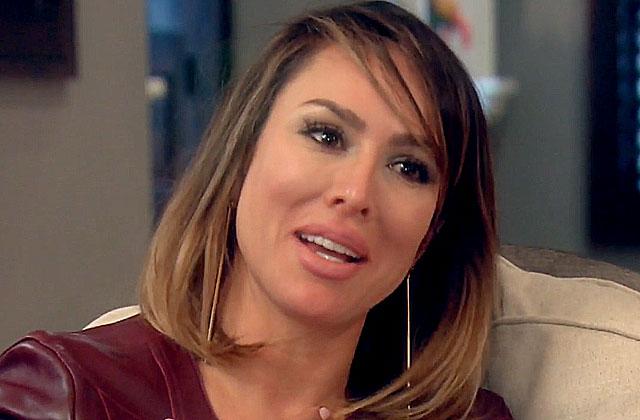 Kelly Dodd's tumultuous marriage to her husband hasn't been her only toxic relationship over the years!
After the Real Housewives of Orange County star accused her ex-fiancé of hitting her, RadarOnline.com uncovered exclusive documents exposing his arrest for domestic violence.
"Jeffrey Alan Caldwell did willfully and unlawfully commit a battery against Jane Doe, who was cohabiting with the defendant," documents obtained from the Superior Court of California read of the February 26, 2013 incident.
Article continues below advertisement
Jeffrey was released from jail when his estranged wife, Dana Caldwell, posted a $50,000 bail.
Jeffrey originally pled not guilty to the charge.
A protective order was granted to the victim on March 4, 2013. The order was later terminated and the case was dismissed on September 6, 2013.
Although the victim's name is not listed in the report, Dodd was residing with Jeffrey around the time of the incident.
In a January 2014 restraining order request filed by Dana against Dodd, she revealed her ex had been living with the Bravo star for over a year and a half.
"On at least three different occasions within the last year, Jeff and Kelly Dodd have had serious arguments and fights," Dana wrote in the restraining order request.
"He was arrested on one of these occasions and I posted the bail to get him out of jail. I am informed and believe that Kelly Dodd charged him with domestic violence, although the charges were dropped by Kelly Dodd."
Article continues below advertisement
Do you think Dodd was the victim? Tell us in the comments!