Kathie Lee Gifford Pays Heartfelt Tribute To Husband Frank One Year After His Death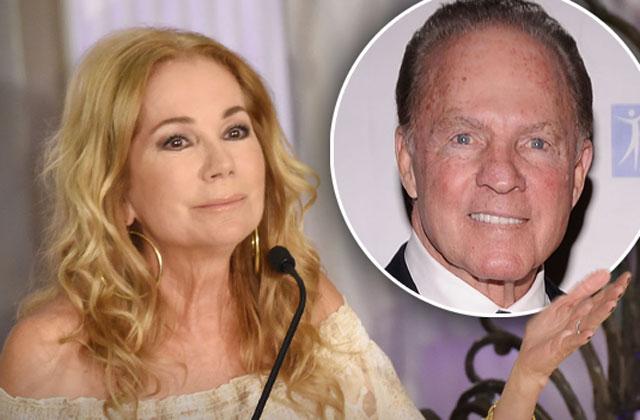 One year after Kathie Lee Gifford's husband Frank passed away, the morning show host penned a touching open letter to fans, revealing how she's managed to get through life without him.
As RadarOnline.com previously reported, the New York Giants icon died at 84 at his $22 million Connecticut home in August 2015.
"I've gotten through this past year the way I've gotten through every day of my life: faithfully trusting God to do what God does, which is to show up, redeem and restore," she wrote. "God doesn't promise you a year. He promises you a day at a time. He broke life into 24-hour periods because that's all we can handle. The next day, you reach for your fresh cup of mercy that you need every bit as much as the day before."
Article continues below advertisement
Later, Gifford revealed what it was like to discover that her husband had passed away.
"When I found Frank on that beautiful Sunday morning, he was already gone," she penned. "The look on his face was complete and total wonder. I felt in that moment he saw Jesus, and Jesus took his breath away. That's the way I want to go."
"He passed away still beautiful and one week shy of 85," she continued. "He went ready to go to church that day, and you know what, he sure did go to church that day !"
MORE ON:
Kathie Lee Gifford
To finish, Gifford offered some sound advice to fans, encouraging those experiencing grief to lean on their beliefs.
"I would tell them it's impossible to do it on your own. You need to immerse yourself in the word of God. What I would do is get up in the morning and spend time in prayer," she shared. "Start really learning as much Scripture as possible so you can quote it without looking it up, so it's in your DNA. You can call on it when you're feeling challenged in your faith. . .Concentrate on what you still have and the memories and the knowledge that you will all be united one day," she concluded. "I am not saying it's easy. I am saying it's possible."