Money Trouble! Jennifer Aniston Strapped For Cash After Latest Box Office Flops, Pals Claim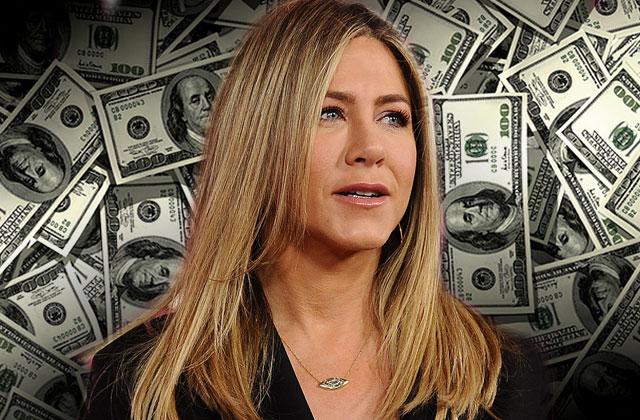 Superstar actress Jennifer Aniston is in the middle of a cash-flow crisis! That's the shocking claim from insiders, who told RadarOnline.com that although the 47-year-old actress is worth $130 million on paper, her string of movie flops and work hiatus have contributed to a cash shortfall.
Now, desperate Aniston has all her hopes for a much-needed hit riding on her flick Office Christmas Party, which rolls out in December.
Article continues below advertisement
An insider told Radar, "Jen's in dire need of a payday, and there's a huge amount riding on this film being a success. Her most recent movies — Life of Crime, She's Funny That Way and Cake — all lost money at the box office and it's gotten Jen super-stressed."
The former Friends cutie, who just celebrated her first wedding anniversary with Justin Theroux, 45, is haunted by her poor reception at the box office, said the spy.
"She's starting to wonder if she's cursed, particularly when her rivals like Sandra Bullock and even Melissa McCarthy are doing better than ever with their numbers."
A rep for Aniston insisted she isn't facing money troubles or a sinking career, but showbiz insiders insisted that another turkey could be the kiss of death.
Although early buzz on Office Christmas Party indicates the flick could be a moneymaker, Aniston worries it might be panned as a Hangover copycat, according to the source.