Exclusive
Javi Marroquin To Reveal What Kailyn Lowry Did To End Their Marriage In Tell-All Book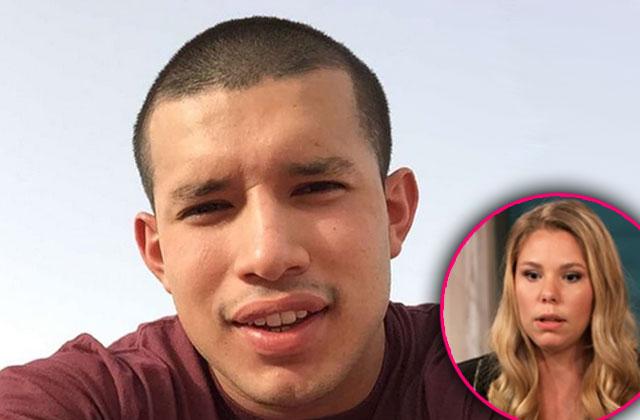 Javi Marroquin isn't holding back his feelings on estranged wife Kailyn Lowry any longer! After the Teen Mom 2 star revealed his plans to publish a book, Marroquin exclusively told RadarOnline.com the tell-all will expose what Lowry did to end their marriage.
"It's actually a response to Kail's new book coming out," Marroquin said of Lowry's upcoming memoir, Hustle & Heart. "Except mine will be the truth and what she actually did that ended the marriage."
Article continues below advertisement
Marroquin was inspired to write the tell-all when he "found some of her rough drafts and wasn't happy with what was being said."
While the most recent season of Teen Mom 2 revealed Lowry's miscarriage and decision to no longer have more children with Marroquin led to their divorce, he hinted other factors ended their marriage.
Only weeks after Lowry announced their decision to divorce in May, Marroquin sparked speculation that she might have cheated.
"What's done in the night will show in the light," he tweeted in June, adding, "All of y'all that looked me in the face and didn't say anything… Dead to me."
When asked if a possible affair ended the marriage, Marroquin responded, "I'm gonna keep my mouth shut until the time is right."
Marroquin recently told RadarOnline.com how despite his book battle with Lowry, they came up with a custody agreement for their son Lincoln.
"Me and Kail agreed to 50/50 with Lincoln," he said of their 2-year-old son. "So every other week I get him."
What do you think Marroquin will spill in his book? Tell us in the comments!