Catching Up! National Polls Show Donald Trump Edging Closer To Hillary Clinton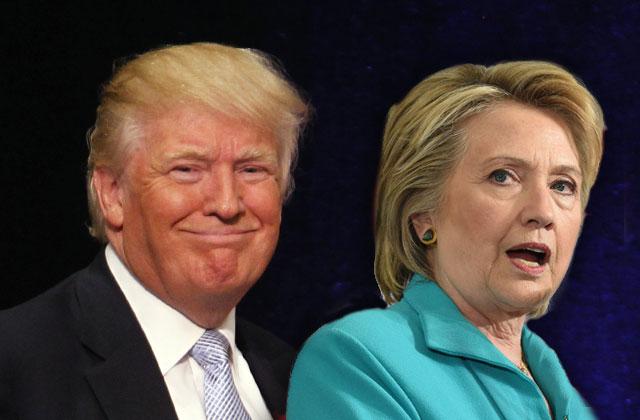 The latest presidential polls are in! And Donald Trump is getting closer to surging past Hillary Clinton.
Though Clinton is sustaining a seven percent lead in the latest Monmouth University poll (49 to 42), Trump is now neck and neck against his general election opponent in another survey.
According to an LA Times daily tracking poll, the two are tied at 44 percent.
NBC News even reported that Clinton's lead has "narrowed slightly" in another poll. Last week the Democratic nominee was leading by eight points, but it's growing slimmer as the election draws closer.
Article continues below advertisement
Libertarian candidate Gary Johnson has stayed at 11 percent while Green Party candidate Jill Stein remains at 5 percent.
"Most surprising is Clinton's relatively slim lead — 45% to 40% — in Michigan, which at this stage in the last two presidential campaigns had ceased to be competitive," Bloomberg reported.
Clinton's dwindling lead is overlapping with her ongoing email and Clinton Foundation scandals, which have discouraged voters from supporting Clinton, as shown in the latest polls from RealClearPolitics. Clinton Foundation donors allegedly received special treatment during Clinton's tenure, ABC News reported.