Exclusive
Clinton Cash Map UNCOVERED! Find Out How Bill & Hillary Made $110M — But America Paid!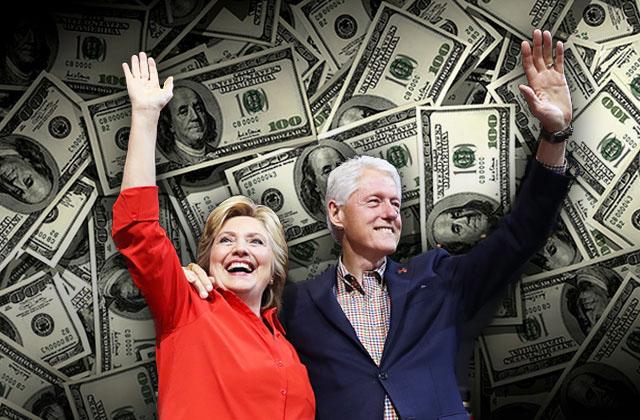 Hillary Clinton has released her tax records, but she still could have some MAJOR financial secrets that she's hiding from the American public! In an exhaustive special investigation, RadarOnline.com has uncovered the truth about Hillary and Bill's money train, including bombshell revelations on the following:
+How the career politicians made $110 million and pulled in much more to the Clinton Foundation
Article continues below advertisement
CLICK the graphic to follow the money trail!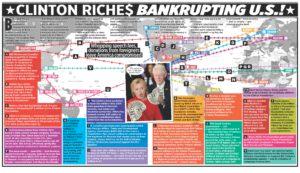 In one instance, for example, a Swedish organization donated $26 million to the Clinton Foundation — despite the fact that Hillary's State Department was considering sanctions against similar businesses for dealing with Iran! (Ultimately no companies were cited for wrongdoing.)
And in another, Proctor and Gamble won the prestigious Secretary of State's Award for Excellence in 2011, after donating millions to the fund.
There are so many more examples of potentially concerning transactions, Radar has made a map to help voters navigate them all! Click the infographic above to see just how far Bill and Hillary's scheme extended.