Presidential Election 2016
Bill Clinton Once LOST Nuclear Launch Codes, DC Insider Claims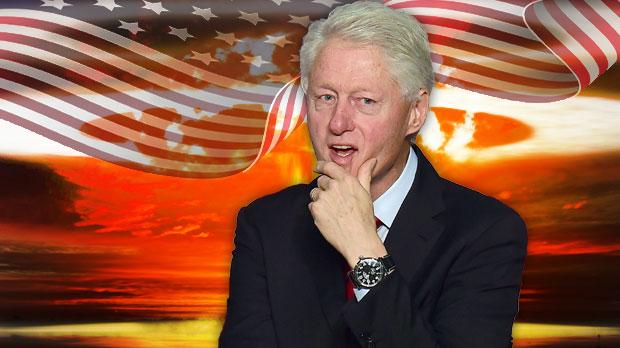 Article continues below advertisement
Bill Clinton had access to this "nuclear football" while serving as president and in his second term in the White House, as retired U.S. general Hugh Shelton claimed, Bill's required codes went missing … for months!
Shelton emphasized in his book, Without Hesitation: The Odyssey of an American Warrior, this was "a big deal" and that the United Stated dodged a "silver bullet" when nothing went wrong.
"If our survival depended on launching a preemptive strike, without the president's having the football and authentication codes, such a strike would be impossible," Shelton said.
Vanity Fair reported that retired Air Force lieutenant colonel Robert Patterson also recalled Bill losing the codes. "We called upstairs, we started a search around the White House for the codes, and Bill finally confessed that he in fact misplaced them. He couldn't recall when he had last seen them," Patterson said.
Clinton specifically lost the personal identification code needed to confirm nuclear launches, also known as the "biscuit." Without the "biscuit" the president cannot initiate a launch order or confirm one from someone else. As The Atlantic reported, "losing that identifier card had the potential to create a vast disruption in nuclear command and control procedures."
Shelton insisted that losing these codes is just as severe as it sounds. "Without the football and the appropriate codes, it doesn't matter if we've got a thousand missiles verified inbound to the United States, we would be unable to launch a retaliatory strike," he wrote.