Carefree Obama Plays Golf As Clinton Comes Under Fire!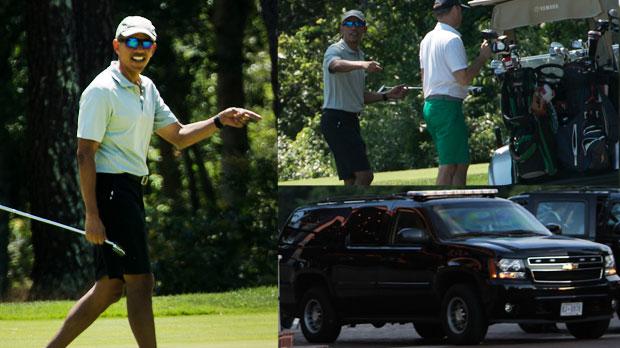 Article continues below advertisement
While Clinton dodges these potentially career-ending scandals, Obama has been looking quite serene on his vacation in Martha's Vineyard.
The president has been spending time at the lush getaway playing golf with NBA superstars Chris Paul and Stephen Curry and having his security detail following him everywhere, even blocking traffic in the process.
"The president made four trips to Iiland golf courses in his first five full days on the Vineyard, hitting the links at Farm Neck on Sunday and Monday, Vineyard Golf Course on Wednesday and Mink Meadows on Thursday," The Vineyard Gazette reported.