Hillary Collapses! Aides Rush To Keep Clinton From Falling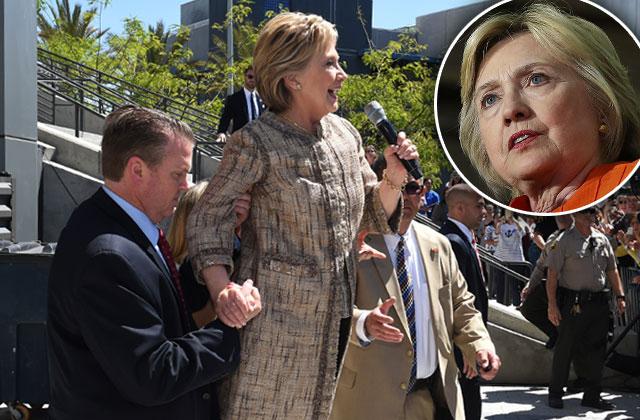 Hillary Clinton is cracking under pressure! A disturbing new photo shows aides quickly trying to keep the Democratic nominee from collapsing during a rally, and RadarOnline.com has the latest details.
The Gateway Pundit reported Wednesday on a photo showing the Democratic nominee being held up by a man at her side.
The picture was taken in April, and shows Clinton appearing at a campaign rally and speaking to a full crowd of supporters in Los Angeles.
Article continues below advertisement
Wikileaks emails showed her joking about her "cracked head" after a blood clot and fall in 2012.