Stabbed 13 Times & Set On Fire! Could This Be The Nastiest Murder EVER?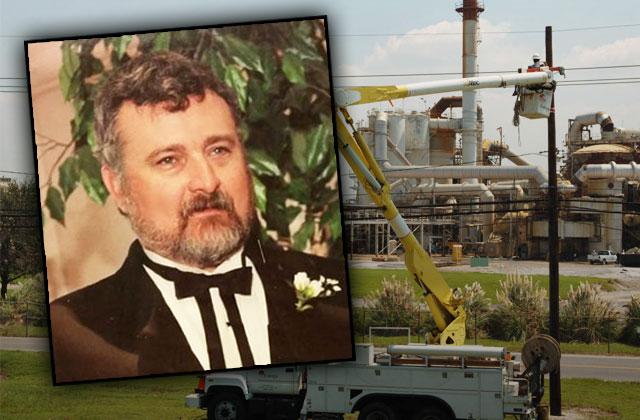 Texas telephone lineman Kenneth Cleveland was slaughtered in a senseless, savage attack — and his killer staged the murder scene to make cops believe the death was a work-related electrocution!
Amazingly, police swallowed the bait and the murderer got away because the crime wasn't discovered until Cleveland's autopsy was completed three days after the crime.
When Waco residents and cops found Cleveland's body on fire lying next to his ladder by an AT&T utility pole, they thought he had been fried after hitting a high-voltage line.
Article continues below advertisement
But a chilling autopsy report revealed he suffered 30 devastating wounds — possibly from a hatchet and a knife — during a bloody ambush in a remote alley.
The 61-year-old AT&T employee's horrifying end began when he pulled into the alley and put his ladder against a utility pole about 9:30 a.m. on April 22.
He was apparently about to climb up when he was jumped from behind.
The fiend chopped the lineman in the neck and head six times with blows so ferocious, arteries and veins inside his skull burst, flooding his brain with blood.
The cowardly killer also stabbed Cleveland again and again — 13 times — leaving wounds in his head, ears and eyes, some nearly 4 inches deep.
During the barbaric bushwhacking, Cleveland was also slashed 11 times — one gash was nearly 6 inches long.
Then the attacker tried to cover his butchery by setting the lineman's body on fire, staging the crime scene.
Lawmen first thought the death an industrial accident.
Article continues below advertisement
AT&T officials described Cleveland as "a person with a big heart who would help anybody who needed it" and offered a $60,000 reward for the capture of his killer.
Devastated daughter Amber Cleveland-Hicks says her ­heartbroken family is "a mess" trying to cope with the utter ferocity of the monstrous attack.
"I can't understand the sheer evil of what happened," she says. "I can't even imagine what he felt or what he was thinking when this was happening."
Amber says if the attacker's motive was robbery, he didn't have to kill her generous, big-hearted father.
"Whoever did this to him didn't have to wait until he turned his back and take money from him 'cause he would have given it to them," she says.
"If they were hungry, he would have fed them. He would've taken their babies and raised them. He would have done anything for anybody."