Anthony Weiner CAUGHT Mocking 'Busted' Marriage With Sext Partner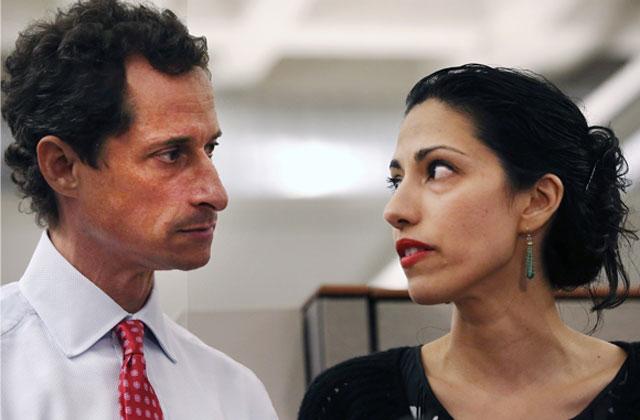 Anthony Weiner's leaked sext messages reveal what may be the most painful blow yet to tortured wife Huma Abedin: The ex-congressman joked with his sext partner about his "busted" marriage, and said he wished he was divorced!
In 2015, when the exchanges between Weiner and his sexting buddy began, he inquired about his new friend's "status."
"Divorced after 16 years," she replied.
Weiner then voiced his jealousy for her. "I kinda envy that path now that I have a 3 yr old and a busted marriage," Weiner wrote, according to The New York Post.
Article continues below advertisement
Later in the year the woman asked Weiner if he and his family would move to Washington D.C. if his wife's boss were elected president.
"That is a very big Q. Honestly don't know what she will do," Weiner said.
Weiner then wrote that he doubted he would be moving "under any circumstances."
The disgraced politician's latest sext scandal went public on Monday. This time, he was caught sending raunchy pictures of himself with his four-year-old son, Jordan, caught in frame.
That was the last straw for Abedin who soon announced she was dumping him in a statement that read, "After long painful consideration and work on my marriage, I have made the decision to separate from my husband."
Weiner and Abedin had been married since 2010.