Hedge Funder FIRED Over Wild 'Wolf Of Wall Street' Hamptons Party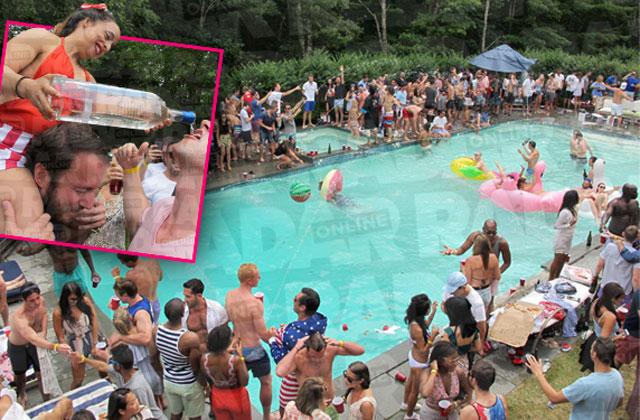 Brett Barna, a hotshot Wall Street worker, was canned from his job after throwing an outrageous party Bridgehampton on Sunday that left the $20 million mansion he rented through Airbnb completely trashed.
The homeowner, who chose to remain anonymous, told Page Six that he agreed to rent the 14-bedroom estate to Barna because he thought the portfolio manager at Moore Capital Management would be hosting a 50-person gala for a local pet-adoption group.
Article continues below advertisement
Unfortunately, "the only animals there were the people, a thousand of them," he said.
"I am not surprised Brett got fired," the owner continued. "A friend of mine who has been staying at the house knows Louis Bacon founder and CEO of Moore Capital Management and his wife personally and called them directly to tell them about the destruction Brett's party caused. The friend said Louis was appalled and fired Brett immediately."
Meanwhile, "it was certainly a wild and crazy party," one guest spilled to Radar, while another said, "There was a truck load of pizza boxes."
Now, the company is reportedly conducting an internal investigation to determine whether any other employees were involved in organizing the raucous event.
The mansion owner plans to sue Barna, as well as the companies who sponsored his party, for a cool $1 million.
"Brett could be in a lot of trouble with the town for having a mass gathering without a permit and breaching fire regulations," he told Page Six. "He tried to settle the Airbnb bill with us yesterday by offering to pay less than the agreed $27,000 price. I told him, 'If you pay, you'll still be a douchebag, but at least you won't be a thief.'"