Exclusive
FBI Tapes Expose Whitney Houston's Secret Lesbian Affair With Her 'One True Love'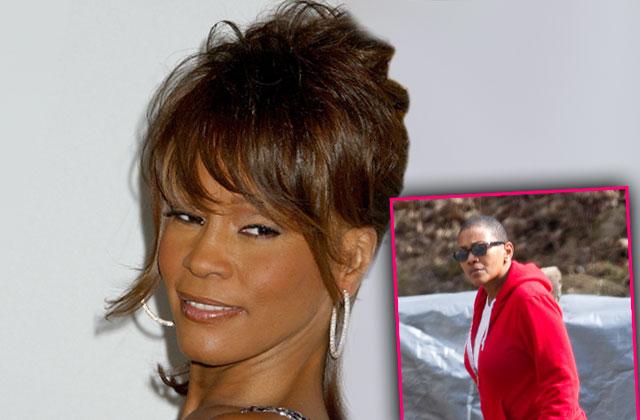 Shocking newly discovered FBI tapes confirm Whitney Houston's secret lesbian affair with longtime pal Robyn Crawford, sources reveal to RadarOnline.com.
One spy who heard the decades-old audiotapes says the stunning contents support Bobby Brown's recent claims his ex-wife and Crawford were lovers.
Houston met Crawford in East Orange, N.J., in 1979 and named Crawford her "personal assistant" when the diva's career skyrocketed in the 1980s.
Article continues below advertisement
On the tapes, an associate discusses "the extreme closeness and spark between the two when they were in each other's company, which seemed to be most of the time," the source spilled, "and how Robyn would usually be part of the diva's touring entourage."
Brown blasts Crawford as "disrespectful and dismissive" of his marriage in his new book that exposes the women's secret.
Now the tapes make clear Crawford and Houston shacked up during tours.
"Because there was always a bellman assigned to the penthouse level … they witnessed Robyn going in for the night and not emerging again until the following morning," the insider said. "Not only that, but Whitney always requested rooms with a single king-size bed."
"It just doesn't pass the smell test for them not being anything more than good friends," added the insider.
Four years after Houston's tragic death in a hotel bathtub, Crawford's neighbors in Stockton, N.J., say she's found lesbian love again.