Exclusive
Rock Bottom! Sketchy Tyga Orders Kylie Jenner To Get Butt Lift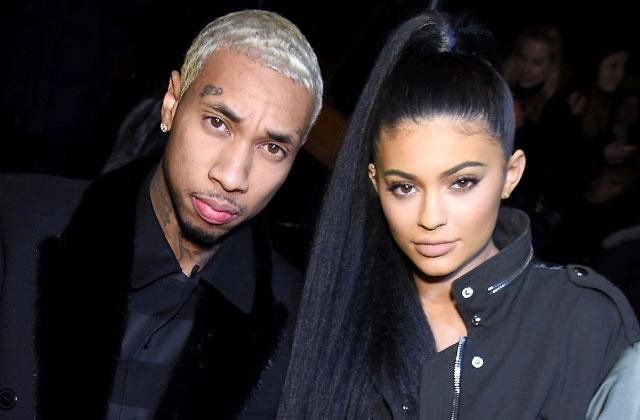 RadarOnline.com has exclusively learned Kylie Jenner's troubled boyfriend, Tyga, is pressuring her to undergo extensive surgical procedures!
"He wants her to boost her butt, get her boobs lifted and reduce her waistline with lipo," revealed an insider. "It's completely evil."
Unfortunately, the 26-year-old rapper's underhanded tactics to get his girlfriend to transform her shape may also prove to be effective.
Article continues below advertisement
"Tyga's so obsessed with porn star bodies that she's listening," said the insider. "Kylie's such a fool when it comes to Tyga that she'll do anything to keep him attracted to her."
Sadly, Tyga's insensitive surgery requests come on the heels of 18-year-old Jenner's loved ones cruelly riding her for her fluctuating weight.
"Kylie's getting it from everyone over her newly acquired pounds, but to have it from the man who's supposed to love her unconditionally is devastating," said the insider.
"He wants her with some kind of freakish Jessica Rabbit shape that's anatomically impossible," added the source. "That poor girl is not getting a great start in life, that's for sure."