Amber & T.I. Reveal The Wildest Places They've Done The Deed!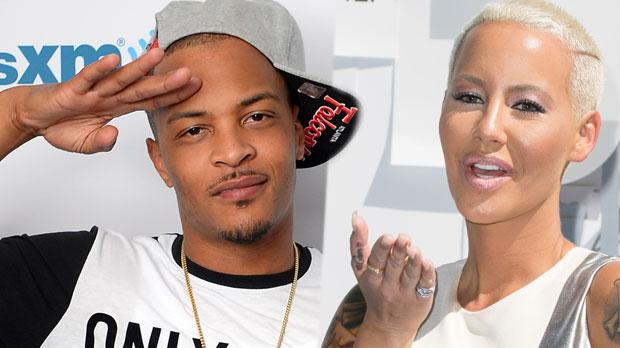 Amber Rose is pulling out all the stops to score ratings for The Amber Rose Show!
On the latest episode, the 32-year-old and celebrity guest T.I. play a dirty game — and reveal intimate details of their sex lives!
Rose asks the 35-year-old where the craziest place he ever had sex was, and he demanded to get clarification before answering!
The VH1 talk show's preview clip features Rose, 32, asking the rapper-actor, 35, to name the craziest place that he has ever made whoopee.
Article continues below advertisement
"What's really crazy, you know what I mean?" he asked Rose. "I don't want to bore you."
"All right, one of the craziest places that I've had sex was, like, in a restaurant bathroom," she teased.
She neglected to mention who she did the deed with. As RadarOnline.com previously reported, she famously dated Kanye West for two years and was married to shortly after Wiz Khalifa. The couple recently finalized their divorce.
"Oh, I can top that," the rapper responded. "The dentist."
"In the dentist's office?" Rose pressed. "Wait, but was it in the dentist's chair?"
"I don't think that's a part of the question — I answered the question," he affirmed.
T.I. has been married to Tameka Cottle since 2010 — and did not specify if the deed was with his wife.
What do you think of T.I. and Amber's confessions? Tell us in the comments.