Taylor Swift Bashed For 'Tearing Down' Ex Friends & Promoting 'False Feminism'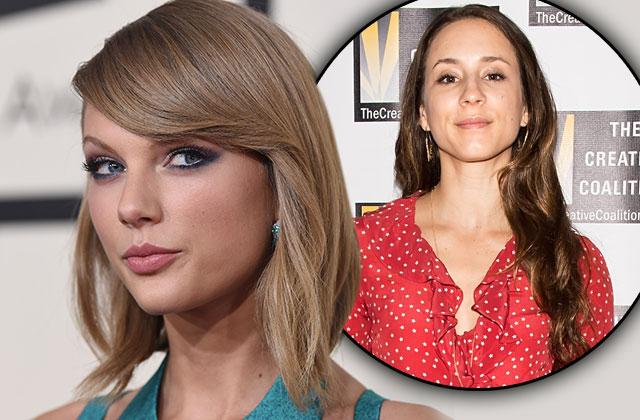 Hollywood seems to be turning on Taylor Swift. As Kim Kardashian and Kanye West's feud with the singer is still going strong, actress Troian Bellisario is now taking her shot at Swift.
"I'm so appalled by what I consider to be her false feminism," the Pretty Little Liars star told Cosmopolitan. "It seems like she's this person who's like, 'Sisterhood!' and then she does nothing but tear down the women that were once her friends."
Article continues below advertisement
But the actress isn't #TeamKimye in the feud either.
"Oh god, I have such an aversion to the Kardashians because I literally don't understand people's obsession with them and I don't want to accept them as our closest thing to a royal family," she said.
When asked which team she would choose, she responded, "This is a two-party system that I don't want to be a part of. Can I say that I would choose the Green Party in this?"
Last week Kardashian, 35, released a recorded phone conversation between West, 39, and Swift, 26, of her approving the lyrics "I feel like me and Taylor might still have sex" to his song "Famous."
When the single was released, Swift slammed West in her Grammys speech by warning young women to beware of "people along the way who are going to try to undercut your success or take credit for your accomplishments of your fame" because of the song's "I made that b***h famous" line.
Swift responded to the recording, "Where is the video of Kanye telling me how he was going to call me 'that bitch' in his song? It doesn't exist because it never happened."
Whose team are you on? Tell us in the comments!