Son Of Sam 40 Years Later: Victim Recalls Terrifying Night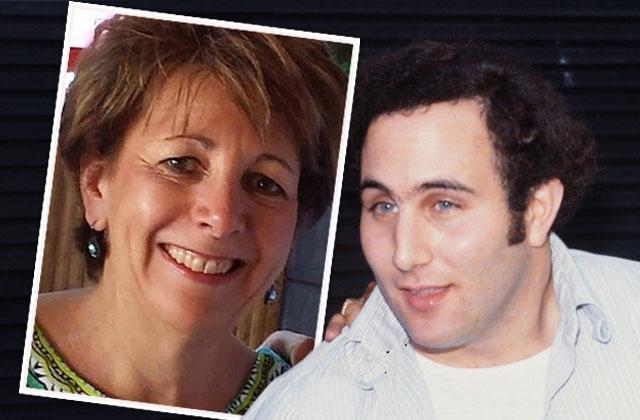 Forty years after the Son of Sam terrorized New York City, leaving six dead, a survivor is breaking her silence.
Jody Valenti was only 19 years old when she and her friend Donna Lauria encountered killer David Berkowitz.
After leaving a disco in New Rochelle in July 1976, Valenti and 18-year-old Lauria were parked in Valenti 's double-parked blue Oldsmobile Cutlass with the windows closed, in front of Lauria's apartment building around 1 a.m.
Article continues below advertisement
"We were neighborhood buddies," Valenti told the New York Post. "We both had the same interests in health care."
Valenti was in nursing school and Lauria was studying to be an EMT. After talking for 15 minutes, a large man approached the car, firing four shots through the right window and killing Lauria instantly. Valenti was shot in the left thigh, leaving her in excruciating pain and shock.
Valenti later described the killer to the police as "about 30, white, with curly hair — someone she had never seen in her life."
When asked later by a fellow prisoner why he targeted the two teenagers, Berkowitz said, "I just pulled by them … I parked around the corner and came out and did it," according to the Post.
Berkowitz was only 23 when he started his killing spree in 1976, targeting young women across the city, and especially in Queens.
The name Sam was inspired by his neighbor Sam Carr, who he thought was an agent of the devil. Carr's dog would bark late at night, keeping Berkowitz up, and the murderer was convinced that the dog was actually conveying demonic messages demanding him to kill.
Article continues below advertisement
"It was," Valenti said, "a terrible time. The whole city was terrorized, from the Hamptons to Queens, all the boroughs."
Berkowitz was eventually caught in 1977. When he was arrested he smiled and asked the cops what took them so long. He added, "I am Sam." In his car was a 44-caliber pistol, a rifle, and maps of his crime scenes.
In 1978, Berkowitz was sentenced to 25 years to life for each of his six murders.
Valenti said fear took over after the shooting. "It took probably about six years of my life to be able to get in a car at night," she explained. "It took a long time to be able to deal with the sounds of popping fireworks and stuff like that."
The last decade of mass shootings in the U.S. has pushed her to face her fear of guns. "Just recently I took a gun class," she said. "I went and learned how to shoot a gun. It's my own fear that I faced. I did it myself. I did it to face my fear of a gun, my fear of holding a gun … my fear of the sound of a gun — fear, fear, fear."
Valenti voiced her sympathy for the victims who did not survive Berkowitz's attacks. "I feel bad for all those people that lost their lives. I feel bad for my friend. At this point, she would have been my age and having a family of her own, and children and maybe grandchildren," she said.
When Valenti reflected on how four decades have passed since the brutal killing spree she said, "What are we celebrating? The lunatic that's in prison for life who's getting benefits. He's getting three square meals. He's getting an education. He's getting everything he needs, and I find it very disturbing."