Leaked DNC Documents Expose Sarah Palin's Dirty Secrets!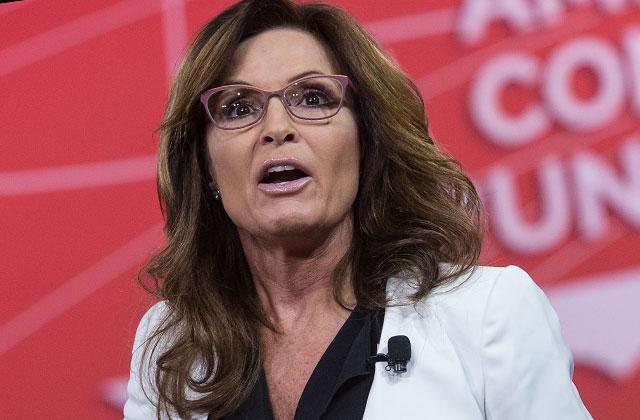 Newly leaked files from hacker Guccifer 2.0 have revealed the Democratic National Committee's dirt file on Sarah Palin!
Guccifer 2.0 (after Romanian hacker "Guccifer") leaked the DNC documents to The Hill in order to recapture media attention.
"The press is gradually forgeting about me," he wrote in an online chat with the news site. "Wikileaks is playing for time and I have some more docs."
Article continues below advertisement
The documents reportedly contain intelligence on Palin and shady donors.
The files include "a folder with a list of objectionable quotes from Palin and an archive of the former Alaska governor's Twitter account assembled in 2011 — before Palin decided against running for president," The Hill wrote. It was not specified as to what those objectionable quotes were.
Guccifer 2.0 also sent over spreadsheets connected to Norman Hsu, a Hillary Clinton donor who pleaded guilty in 2009 of running a Ponzi scheme. The DNC collected files on Hsu to asses how the exposure would affect democratic candidates. The leak revealed that the DNC also had files on Paul J. Magliocchetti, a lobbyist who pleaded guilty in 2010 to campaign finance fraud.
Not much is known about Guccifer 2.0, other than that he has claimed to be a Romanian hacker like the original Guccifer, and that he has leaked several documents from the DNC over the last month.
When a breach of the DNC server was detected, theories were thrown around that it was either the work of the Russian government or the hacker.
"I don't like Russians and their foreign policy. I hate being attributed to Russia," the hacker recently told Vice.