Exclusive
Outrage! Mom Of Would-Be Reagan Assassin Says His Release Is 'Wonderful'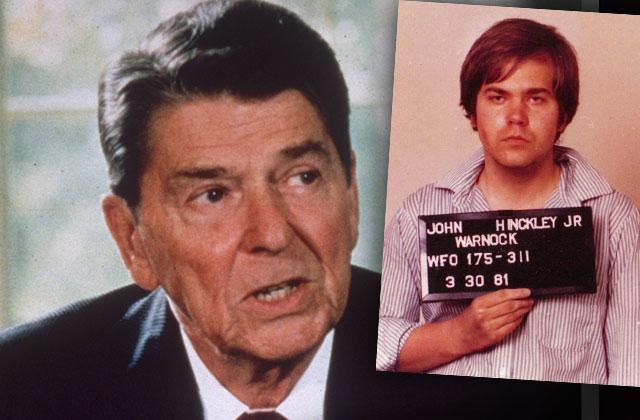 After 35 years in confinement, Ronald Reagan's would-be assassin, John Hinckley Jr., will soon be released— and his mother couldn't be happier.
"I feel wonderful about it!" Jo Ann Hinckley, 90, exclusively told RadarOnline.com this afternoon.
John, now 61, begins his "convalescent leave" on August 5, and will reside full-time with his mom in her Williamsburg, Virginia, home.
Despite her advanced age, "I'm doing fine," Jo Ann insisted.
Article continues below advertisement
The mentally ill Texas native, who suffers from major depression and psychotic disorder, has been in remission for more than 20 years, a U.S. District Judge claimed.
On March 30, 1981, in a delusional attempt to woo actress Jodie Foster, John infamously shot Reagan outside the Hilton Hotel in Washington, D.C, leaving the President wounded when a bullet hit him in the chest.
Reagan's press secretary James Brady, who was hit in the head, was left paralyzed on the left side of his body. He died from wounds inflicted in the shooting on August 4, 2014.
A police officer and Secret Service agent were also injured in the incident.
Despite the violence, the then 25-year-old was found not guilty by reason of insanity. He was moved to St. Elizabeth's Hospital, where he remained for more than three decades with ever increasing levels of freedom.
Reagan's son, Michael, said he supports the judge's decision to free his father's would-be assassin.
"My father did more than say the Lord's prayer," he tweeted. "He lived it in forgiving John Hinckley Jr. Maybe we should do the same."