Exclusive
Kardashians In Control! Rob's New Rules For Blac Chyna EXPOSED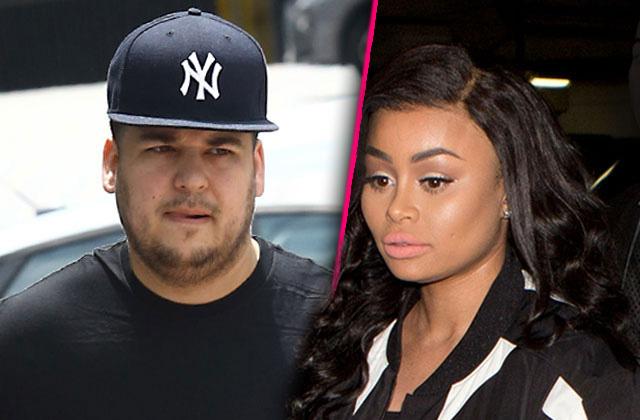 To make Kardashian money, you have to play by the Kardashian rules! Blac Chyna is finding that out the hard way this week. After she deleted photos of fiancé Rob Kardashian from social media over the weekend, momager Kris Jenner swooped in to get the story straightened out. And now, RadarOnline.com has learned, Rob has told his baby mama to-be that she better get in line!
"Rob laid the smack down on Blac!" an insider told RadarOnline.com.
Article continues below advertisement
PHOTOS; Blac Chyna Shows Off Engagement Ring After Rob Kardashian Deletes Her From Instagram
As fans of the newly engaged parents to be know, the couple are currently filming for their new reality show, Rob & Chyna. During production, the overweight only male Kardashian allegedly got a hold of Blac's phone and found proof that she had broken their trust.
Although sources told RadarOnline.com the dustup was all made-for-TV drama, the insider said that now, "Rob insisted to Blac that, from now on, he must always have the password to her phone!"
"In addition, Rob told her that she must hand over all over her passwords, including her email," said the source.
"Rob also told Chy that she is not allowed to post anything on her social media accounts without running it by him," said the source.
Even worse, "He also thinks that Kris should be in control of all of their finances from now on. But that's not a given yet."
"Blac Chyna obviously agreed to most of his terms," said source, adding, "she will do anything It takes to stay with Rob!"
Do you think that Rob Kardashian and Blac Chyna will last? Tell us your thoughts below.