Raunchy Before Rob! Inside Blac Chyna's Wild Past As A Stripper, Video Vixen & X-Rated Model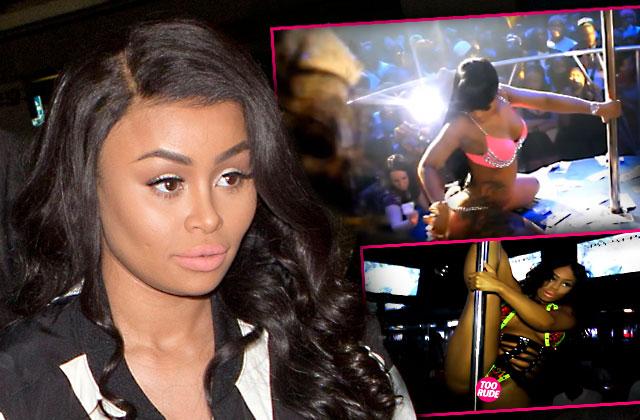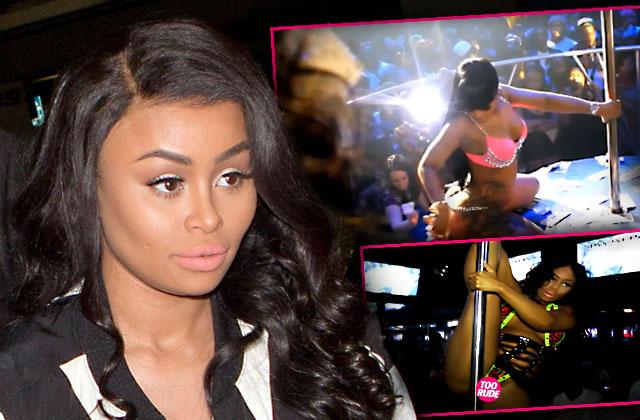 Big changes! Before Blac Chyna became Rob Kardashian's pregnant fiancée Angela Kardashian, the 28-year-old was a stripper, video vixen, and rapper's baby mama.
Article continues below advertisement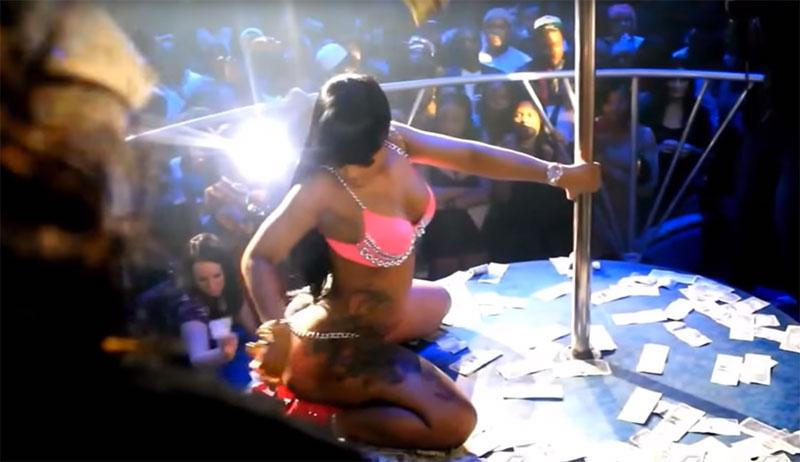 With her ample assets, Chyna was the featured dancer at King of Diamonds Gentleman's Club in Miami, where she reportedly attended culinary school. Drake name-dropped her in his 2010 tune "Miss Me," and Rihanna and Nicki Minaj soon became fans.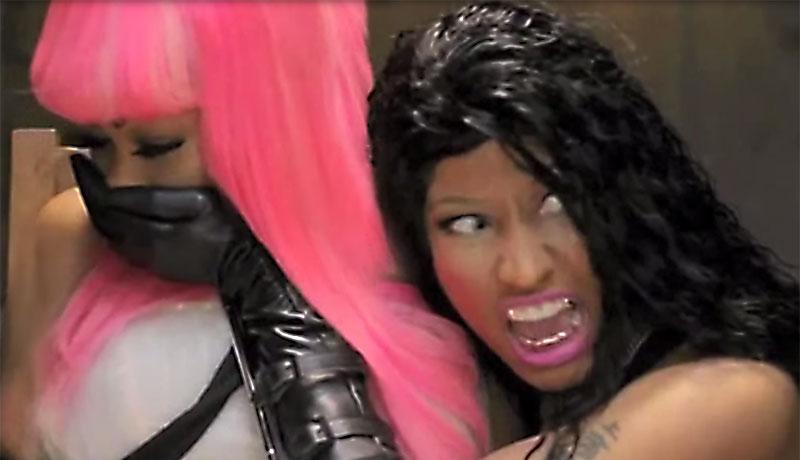 Minaj hired the voluptuous D.C. native as her stunt double in Kanye West's 2010 song "Monster"— a year before eventual friend Kim Kardashian started dating the rapper.
Article continues below advertisement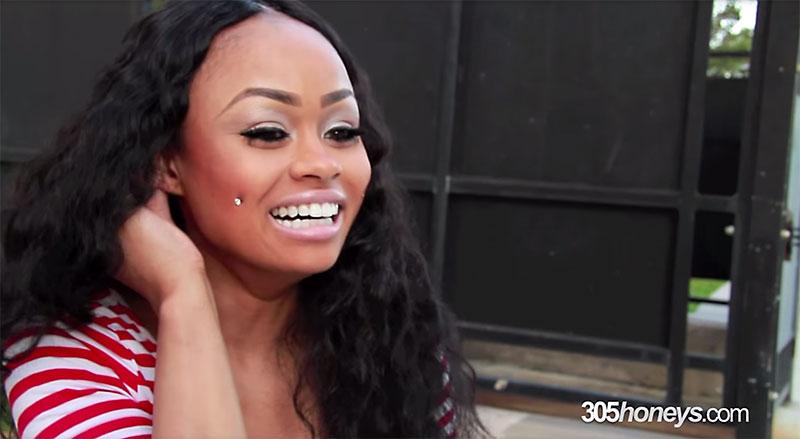 Almost famous: In her very first interview in 2011, Chyna told 305Honeys the big-name shoot was "crazy" and "kinda scary."
Along with her video gigs, Chyna began posing nearly naked for men's magazines.
Article continues below advertisement
Cover girl! She went topless for an ASIS calendar.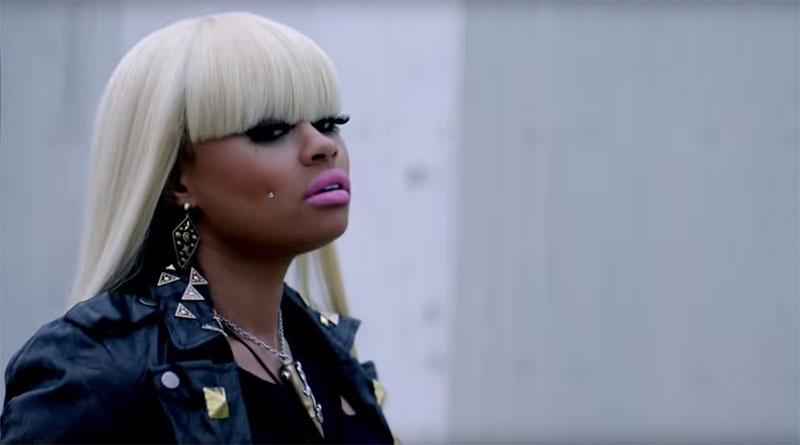 She gave up the pole when she met Tyga at King of Diamonds in 2011. After starring in his hit video "Rack City," the two began a whirlwind romance. The following year, they welcomed son King Cairo.
Article continues below advertisement
With her trademark cheek piercings and blond bangs, the star clearly influenced unhinged actress Amanda Bynes' look in early 2013.
Kim Kardashian sports blond hair for dinner with Kanye West, Tyga and Blac Chyna at Hakassan in Beverly Hills, CA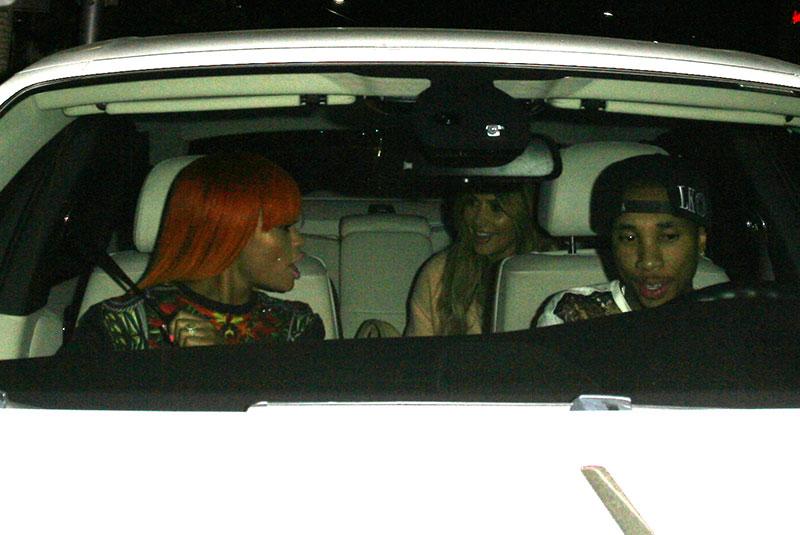 Article continues below advertisement
As a new mom in 2013, Chyna decided to enroll in cosmetology school. She launched her Lashed beauty line, and opened her Encino, California, salon soon after.
Blac Chyna and Rob Kardashian Host Memorial Day Weekend Party at Sky Beach Club at Tropicana Las Vegas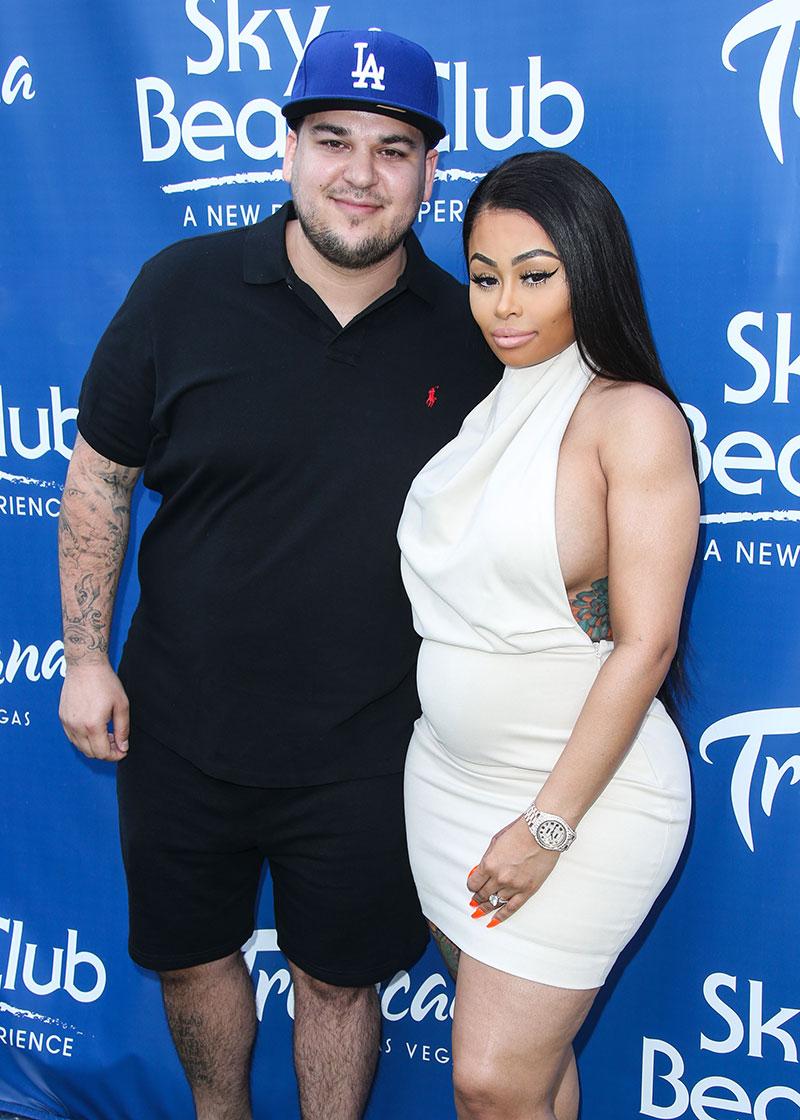 Humiliated after her baby daddy left her for teen Kylie Jenner in 2014, the determined Chyna got the last laugh two years later, when she began dating Rob — Kylie's brother! Now, the couple is engaged and expecting a baby later this year.