Sex, Drugs & Groupie Babies! Pink Floyd Wife Tells All About Band's Backstage Antics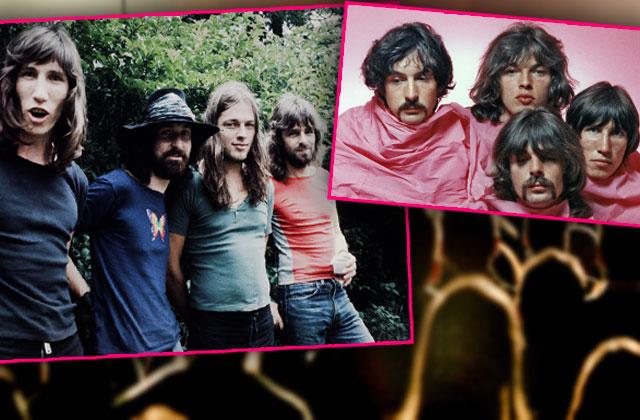 Franka Wright, ex-wife of Pink Floyd keyboardist Rick Wright has revealed her husband's debaucherous history of drugs & groupies.
She first met Rick in Rhodes, where he would hang out in the bar owned by her then-husband. "I was not interested in him but I could feel his blue eyes on me all the time," she explained in an interview with The Daily Mail. After she was hospitalized following a car crash, Rick sent her pink roses every day, "I didn't know who sent them," she claimed. "He only told me after I returned to the bar. He eventually broke up my marriage by telling my already suspicious husband that he was madly in love with me."
Article continues below advertisement
But after he successfully stole Franka away, marrying her in 1984, that would not be the end of his womanizing days, and Franka would later learn the extent of her husband's indulgence in drugs.
"I begged him not to take drugs when we were in Greece and was furious when I saw him doing cocaine in the bathroom in our Athens flat," she claimed. "After every concert the table in Rick's rooms would be laden with drugs and alcohol - and he was not the only one. You didn't have to ask for anything. I took a line once, to keep up with him, but I didn't like it."
She chased him around the world trying in vain in an effort to prevent him from bedding other women. "If I wasn't there when he wanted me, then he would find another woman to put in his bed," she said. "I believe that's why I miscarried three babies and had an ectopic pregnancy. Rick never visited me in the hospital."
Franka still had more to endure. "During the ten years I was with Rick, I had four miscarriages and almost died during one of them. Rick cheated on me constantly and although we loved each other, I had to leave after I found him in bed with the pregnant groupie."
Article continues below advertisement
She recalls walking in on Rick having sex with a groupie on his boat docked in Athens. "She was wearing his shirt," Franka said. "I asked her how long their affair had been going on for and she stared at me, then slowly unbuttoned the shirt to show me her slightly rounded stomach. She was clearly pregnant. I was devastated."
It was the final straw. "I could not handle the fact that another woman was having his child, after I had lost so many babies,' she says. 'I had to leave or it would have destroyed me."
Franka was left flat broke after their divorce in 1994, and Rick went on to marry his pregnant groupie.
Rick, who died in 2008, left behind a letter requesting that Franka be given a lifelong pension from his estate. However, the letter was not legally binding, and Franka lives humble a life to this day. "People think I walked away with millions," she said. "They don't believe that I have no money and that my life is a big struggle. I had to borrow EUR1,000 to pay the doctors when I had severe bronchitis last year."