Oklahoma Mom Accused Of Stabbing Her Two Young Kids: Inside The Horror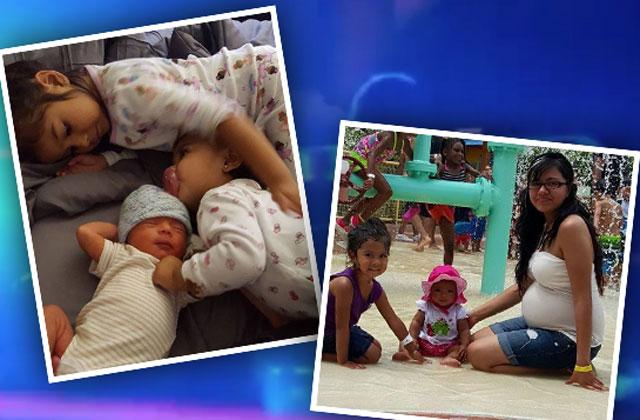 An Oklahoma mother has been accused of stabbing her two children and one other, and RadarOnline.com has the horrific details of the incident.
Raven Veloz, 21, is in police custody after her youngest, 8-month-old Ezekiel, did not survive the horrific attack.
When Oklahoma City police arrived at the scene, they discovered an injured man in the parking lot of the family's apartment complex, KFOR, a local news outlet, reported.
Article continues below advertisement
Inside, they discovered Raven with self-inflicted stab wounds. She has since been charged with one count of first-degree murder and two counts of assault with a deadly weapon.
Her daughter, 4-year-old Sofia, was also stabbed, but was taken to the hospital and is reportedly in critical condition. The infant was discovered dead at the scene.
A man who is presumed to be Raven's partner, 28, is currently in the hospital and is expected to survive.
"Just to think that a human being is capable of doing that to another human being, just makes me really sad, it's just heartbreaking," a neighbor, Robert Thompson, told KFOR.
Officials also noted that Raven lost her 2-year-old baby to sudden infant death syndrome in last January.
Police are currently investigating the incident and there is no clear motive at this time.
Story developing.