Exclusive
Busted! Nic Cage Ditches His Cheating Wife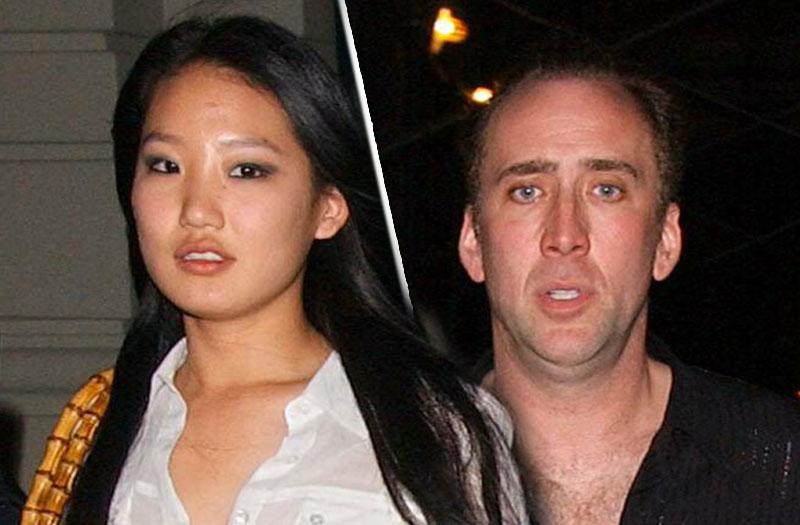 Article continues below advertisement
The illicit tryst came after claims were posted online that Alice was having an affair with Carl Foglietti, 39, behind the National Treasure star's back.
The ENQUIRER then laid in wait and, ultimately, spotted Kim — Nic's wife of a dozen years — arriving with Foglietti to The Bar at Flamingo & Grand Canyon, a 24-hour hangout, on May 22.
She came dolled up in short shorts and high heels.
They spy in Vegas then watched as Kim and Foglietti shared a tender moment around 12:30 a.m., "sitting on stools at the corner of the bar, lost in conversation with each other."
Added the reporter, "At one point, he drew her in for a romantic kiss."
"You could hear her giggling," the reporter said. "They also did shots and tried to convince the pretty bartender to have one with them."
The pair left after an hour of booze-fueled PDA and they were careful to keep their distance before leaving in separate vehicles.
At the time, Cage — who has a child with Kim named Kal-El — had been promoting his action thriller, Dog Eat Dog, with co-star Willem Dafoe.
Article continues below advertisement
According to sources, Kim regularly meets Foglietti at the late-night haunt, which is close to his home.
Rumblings about their close friendship began in February when a cryptic comment posted by "Carlswife" appeared beneath an article about the Moonstruck. star on Las Vegas Weekly's website.
The post, which has since been deleted, said, "His wife Alice Kim has been cheating on him with Carl Foglietti, manager of Grape Street Café in downtown Summerlin. He also sleeps in Queensridge where Nick (sic) resides with his family when Nick is out of town for projects."
Despite the username "Carlswife," Carl is not married, but has a 7-year-old son with a former partner.
For his part, Cage seems intent to prove he's moving on, too. He was spotted out on a date with a woman in a kimono in L.A. on June 24.