WWE's Eva Marie Judging Miss Teen USA, Contestants To Wear Tapout Gear Over Bikinis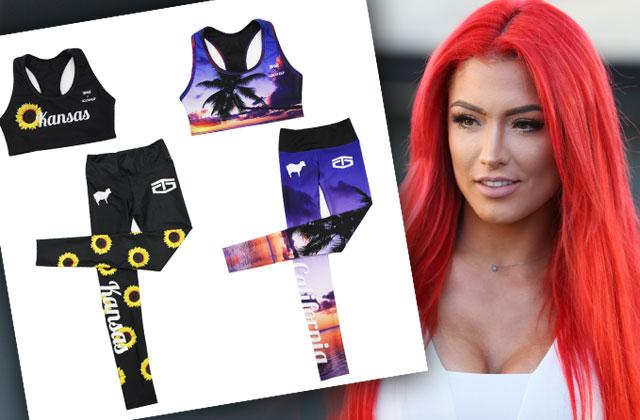 Bikinis begone!
The Miss Universe Organization has ditched swimsuits and jumped on the athletic wear trend, tapping Tapout, the official fitness and training partner of WWE, to provide the athletic wear for the 2016 Miss Teen USA Competition!
Tapout partnered with clothing designer Goldsheep to create an exclusive collection of athletic wear and two custom Tapout x Goldsheep outfits for each contestant for the pageant.
Article continues below advertisement
In addition, WWE Superstar and cast member of E!'s Total Divas Eva Marie has been selected as one of this year's judges.
The Miss Teen USA Competition will stream live from The Venetian in Las Vegas on Saturday, July 30 at 8pm ET/5pm PT on www.missteenusa.com. The Miss Teen USA Preliminary Show will be held at The Venetian on Friday, July 29 at 11 pm ET/8pm PT.