Michael Drops Bombshell About Life Post-'Live!'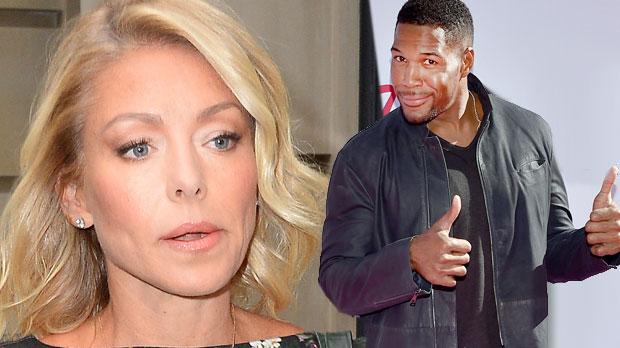 Michael Strahan may have bad blood towards Kelly Ripa — and waited until now to get the final word in their epic feud!
Strahan, 44, is set to join Good Morning America full-time in September, and he "can't wait!"
"Great, great family to work with over there," he told E! News. "I'm looking forward to it."
He also commented that he's "learning to have fun" again after dealing with 45-year-old Ripa's on-set antics.
Article continues below advertisement
"Life is not that serious," he commented. "We have so many things that happen that make you realize how precious life is, how you'd better enjoy every day and that your attitude is—you can determine what your attitude is."
"You wake up, you make yourself happy, you make yourself whatever you want it to be, and that's how I look at it every day that I wake up and that's been more than in the last few months," he added. "That's just the way I live my life."
RadarOnline.com previously reported that Strahan announced he was leaving Live With Kelly and Michael in late April, and hosted his last show in May. Ripa immediately removed all traces of him from set — and continued to slam him in interviews.
Are you surprised by Michael's claims? Tell us in the comments below!